English:
Concerten
Ina Martin
29 augustus 2021
While Jupiter's concert yesterday had to be postponed due to the rising covid infections in Tokyo, fans still got to see the band, albeit remotely, as the live changed to a live stream instead. And a superb stream it was, as expected from one of the brightest-shining planets in the galaxy of Japanese Metal!
---
After a slightly tentative start, where it felt like the band wasn't quite sure about the lack of audience, they managed to really get into the spirit. In a short talk after The Birth of Venus and Arcadia Kuze (vocals) promised they would give it their all, and certainly from Drastic Night onwards the energy just kept rising, even as the band members seemed to suffer with the summer heat.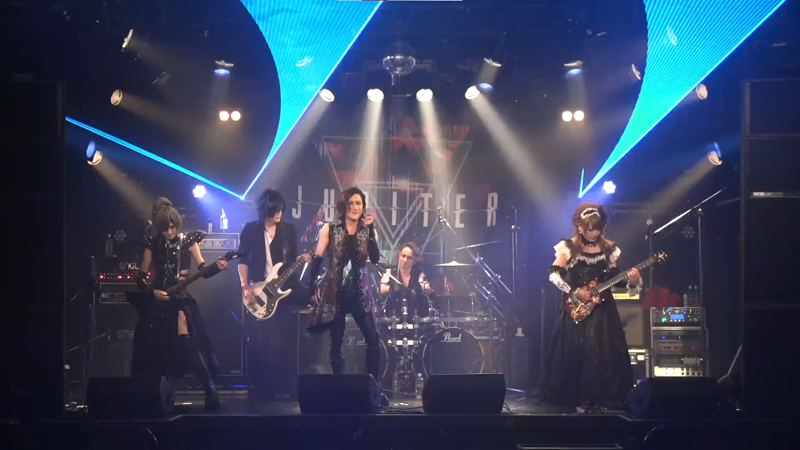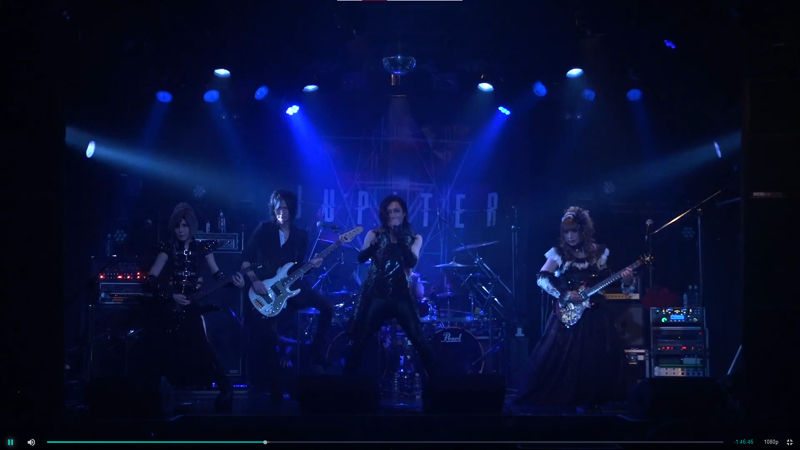 Even though the majority of songs came from the latest album, Zeus ~Legends Never Die~, there were some treats for the long-time fans, such as the fan favourite Blessing of the Future, and a song all the way back from 2014 - Last Moment, as well as a couple of tracks from the 2020 single Warrior of Liberation. I was particularly impressed with Kuze's growling in Angel's Wings and The Show Must Go On, which created a nice contrast with the clean vocals in those songs.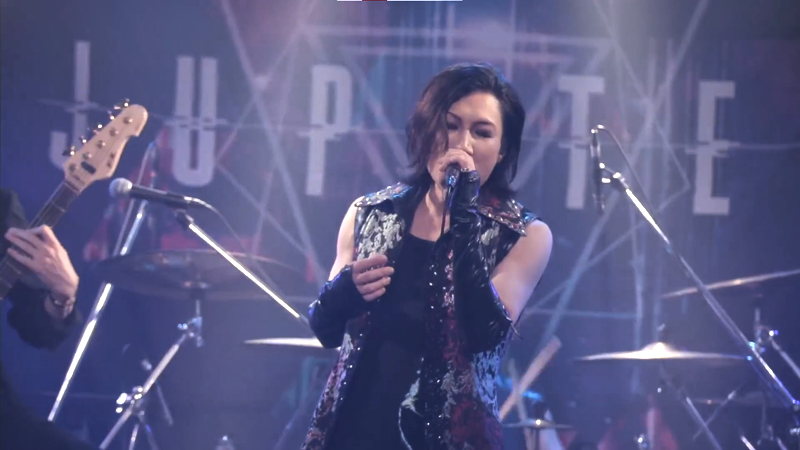 By the time Zeus: I. Legend Never Die / II. Conversations With God came, the show was in full swing and I felt that Kuze really showed off his high vocal range there. I was very impressed with the emotion he put in, especially considering the heat and the lack of a visible audience to inspire them. Indeed, Kuze and Hizaki made me feel quite envious, as they kept mentioning during their little talks how hot it was. It was certainly much cooler here in the UK, but as they said, "it can't be helped," indeed.
If I have any criticism, it's only the fact that the lazer lighting lines moving across the screen felt a bit disruptive, but all in all, I found the live stream extremely enjoyable. However, it made me realize again just how much I miss proper live shows with their inimitable atmosphere. This was definitely a concert which was even better enjoyed from the front of the stage, rather than in front of a computer screen. The raw energy really made me crave being there in person, headbanging and singing along. And Kuze reflected that feeling when he said it felt a little lonely not to be able to see their audience. Indeed the present times are tough both for bands and fans alike, and we can only hope that they won't last much longer...
It was great to see that support bassist Shoyo is still with the band, though he isn't a full member yet. I thought he fit really well when I saw them live in 2019 and I hope he will join them properly soon, because he fully deserves it (and the flamboyant clothes that seem to come with that title).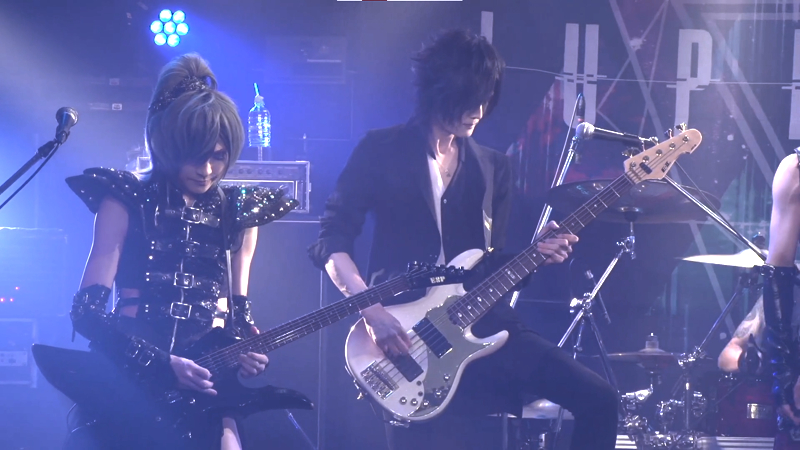 After what should have been the cheering for the oncore, but instead we saw a screen showing the new design for the Jupiter t-shirts, Hizaki checked the comments on his phone while he and Shoyo waited for the other band members. Teru and Kuze turned up sporting the new t-shirts, which I thought looked particularly cute on Teru (I shall just mention bare thighs). I can imagine it was quite a relief to take off the elaborate outfits and cool down.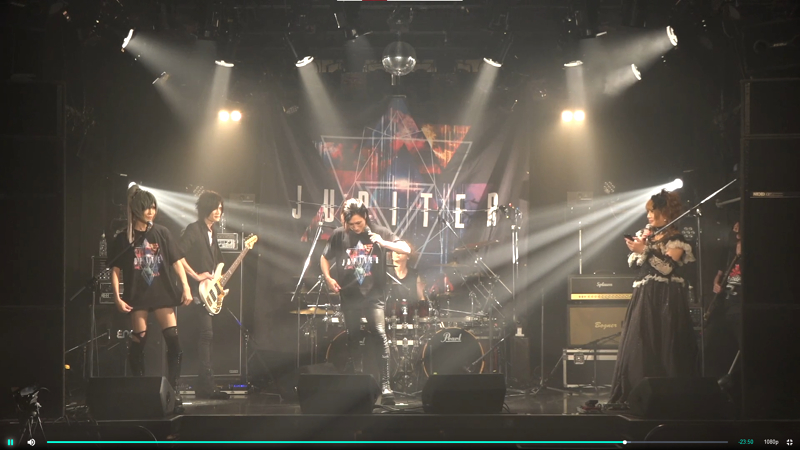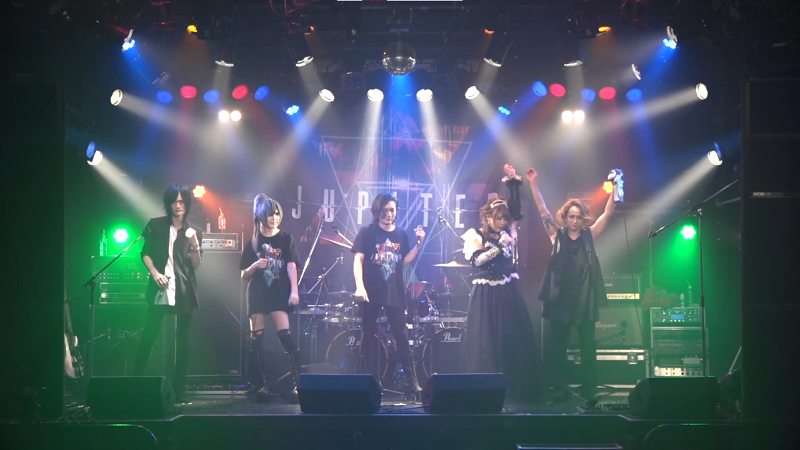 After an energetic finale, the members apologized for the postponement of the actual concert, and promised to come to everyone's city when things have calmed down.
If you would like to catch it up, you can still buy a ticket and watch the show until midnight tomorrow, Japanese time (17 o'clock CEST). You would need to fast-forward 40 minutes, because they gave fans some time to join the stream.
https://hizaki-zenorecords.zaiko.io/_buy/1r4N:Rx:eaedf

Set List
The Birth of Venus

ARCADIA

Drastic Night

Bring me out

Angel 's wings

No cry no more

LAST MOMENT

My Enemy

Warrior of Liberation

SHOW MUST GO ON

The Spirit within me

Memories of you

Blessing of the Future

Zeus:Ⅰ. Legend Never Die

Zeus:Ⅱ. Conversations with God

B.L.A.S.T

Theory of Evolution