English:
Concerten
Van Muylem
26 oktober 2016
Day 2 marks the 'real' beginning of Metal Female Voices Fest, the yearly festival held in Wieze, Belgium. After a gentle sleep and a silent morning, the doors to female fronted metal heaven opened between 10 and 11. A report on day two!
---
Evig Natt is one of the bands I was really looking forward to to see on stage (even more after the great unplugged session from the first day). I adored their most recent CD (for its review click here), so yes: count me in as a fan! Kirsten Jørgensen sings like a fragile nightingale and bewitches you before you know it with her magical voice. Stein Roger Sund is the perfect second voice: screaming, grunting and also a great clean voice, count in the other band members who are technically close to perfection and you know you have a great band performing early in the morning! Our friends from Norway throw a bomb from the first notes, arms raise and the crowd already approves it totally. The Unkindness of Ravens is a top track, just like Svartsunn and Stille For Storm! We also get the new video: Wildfire. It gives me goosebumps! I get emotional just by listening to it. Kirsten bewitches me (and the fans). The guitars shred the moment and make the song explode: the Wilfd fire spreads in the mass. Sjelelaus is the perfect mix of an angelic voice and grunts and growls. Weathered Emotion is yet another goosebumps moment. The song slowly grows out tob e a duet and an emotional ruby. They close their set with yet another pearl: How I bleed! It's mixing slow moments with explosive parts, ballad and anger. I simply can't get enough of them! Afterwards I ask myself how it's possible they are not programmed higher up? Funny thing is that I stayed a bit frontstage to watch the next band and went to buy some of their CD's, but all was gone. It all went out at the end of their gig (two boxes)! I think that's says more than enough! So they have to come back and why not together with Beseech?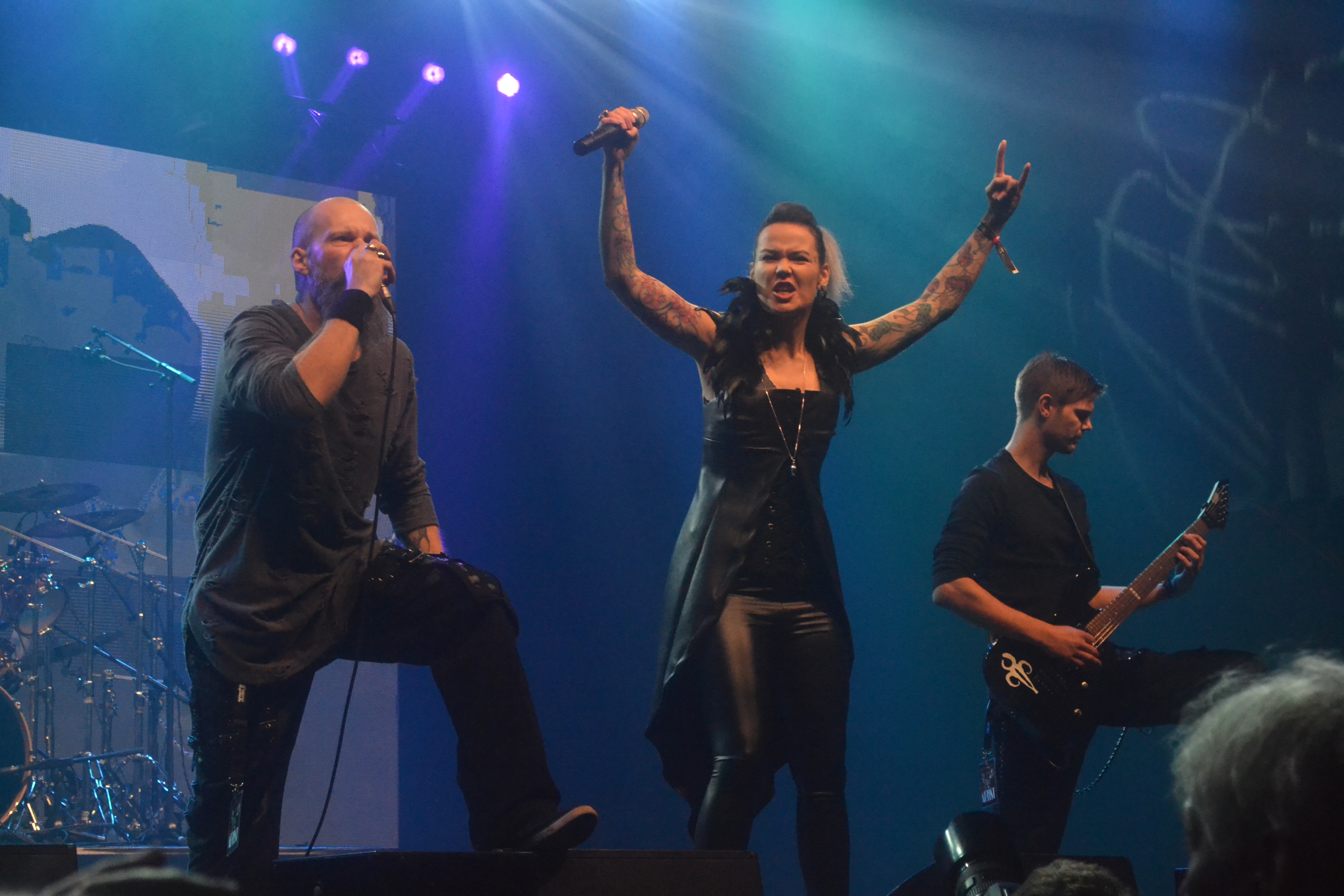 Mourning Sun are nice people who travelled from Chile and play for the first time in Belgium. Their female fronted doom metal sounds special and even a bit atypical. We don't hear endless tracks, the tempo is pretty high for Doom metal and I from time to time even hear melancholic and bluesy parts. I must say that Doom is not my thing, but here I stand and yet I enjoy it. As it's past noon I can sit on a chair and eat something, totally relaxed. The sound is great, pretty melodic! I even hear a piano and somebody who can really sing! I already heard from yesterday that she really has a good voice. The only negative thing is that her voice from time to time seems to get drowned into the noize. I feel that thy still have work a bit on their live capacities, so that it comes a bit closer to perfection. It's nice to hear how much gratitude they show. Nice one!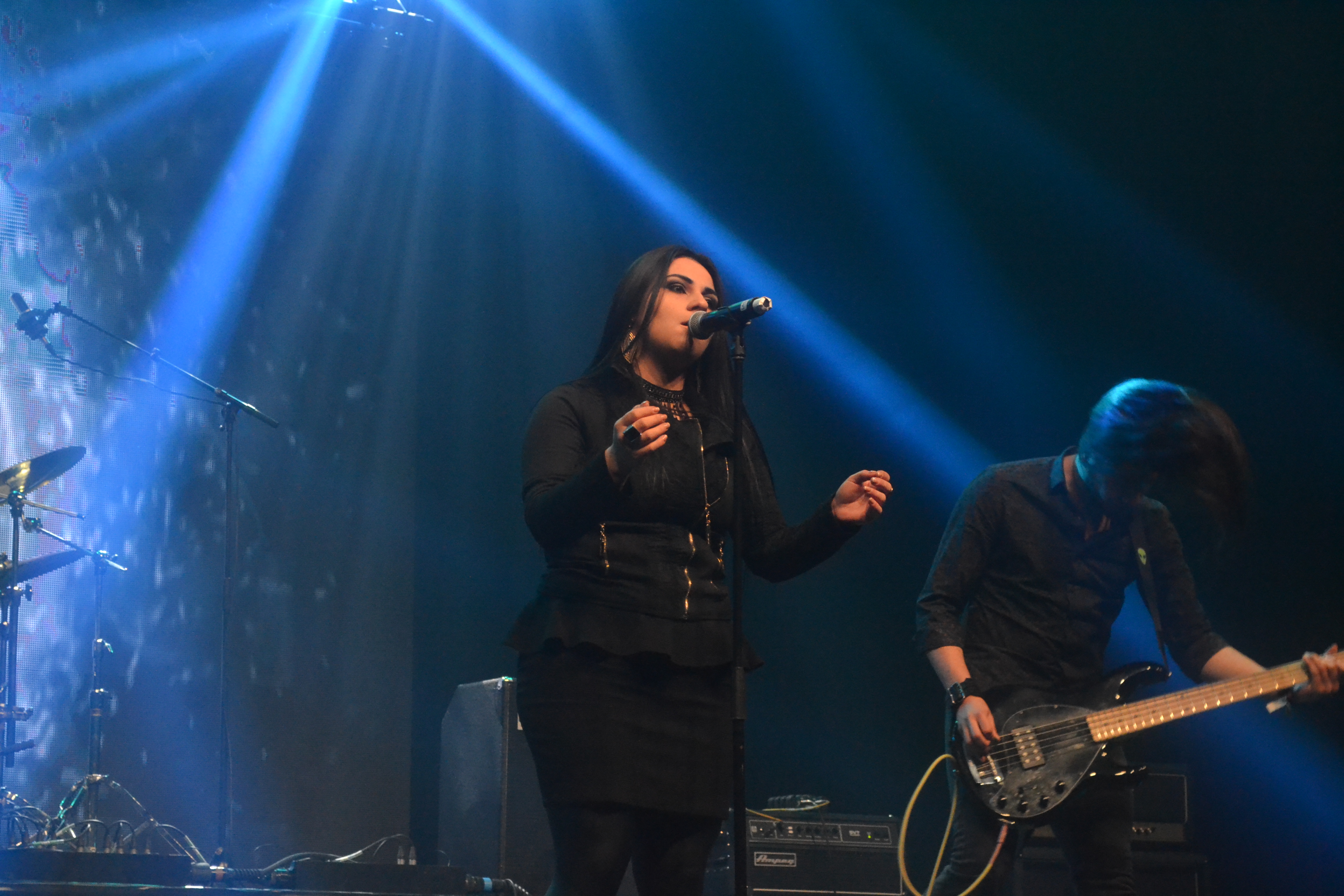 Ancient Myth is yet another band I absolutely wanted to see, sadly the sound of the vocals was not set right and it took ages before it was fixed. I also hear that they are pretty nervous as it's their first time in Europe. The nerves are killing it a bit, sadly. They work hard and try to explode like on their studio work (I recognize some tracks). You have to check their album at Fastball Records. Memories is a highlight, just as Michal's dress. It takes a bit of charisma to overwin the technical failure, but once figured it they finally sound as expected and show their real identity! They even build a small party with their end song. All good in the end! The crowd even shows a lot of appreciation for it!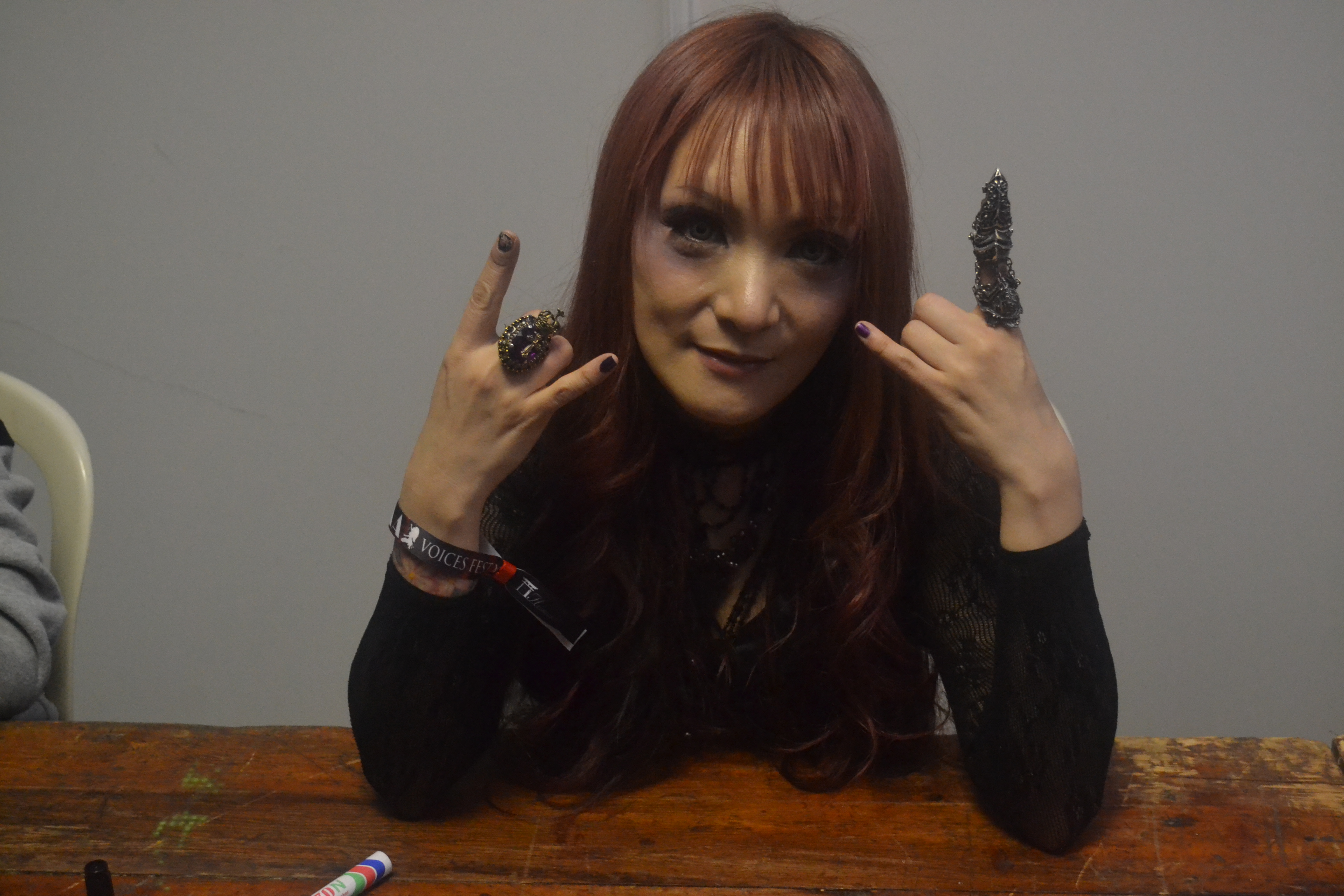 Crescent Lament brings a very interesting mix of classic Taiwanees sound and Gothic Metal. The drums almost beat out my earplugs, this is really heavy! Their singer has a real beautiful voice and she looks amazing in her classic Geisha dress. I had to ask it to be really sure, but the special instrument on stage is called the Erhu: an oriental violin. The guitars sound very sharp and for me it's clear that their passage on stage is a special event, a must see and a highlight. I'm more than happy that they got booked here and hope they will return to our country soon enough for more! They also play their favorite track (and I totally agree with it): Flavor of Emptyness. IT's an amazing ballad that explodes haflway, calmes down to restore the vocal powers. They end with a big kaboem: exploding drums, guitars on fire and their singer xlearly enjoying the whole thing. They get what they deserve: a lot of positive feedback and lots of love from the crowd!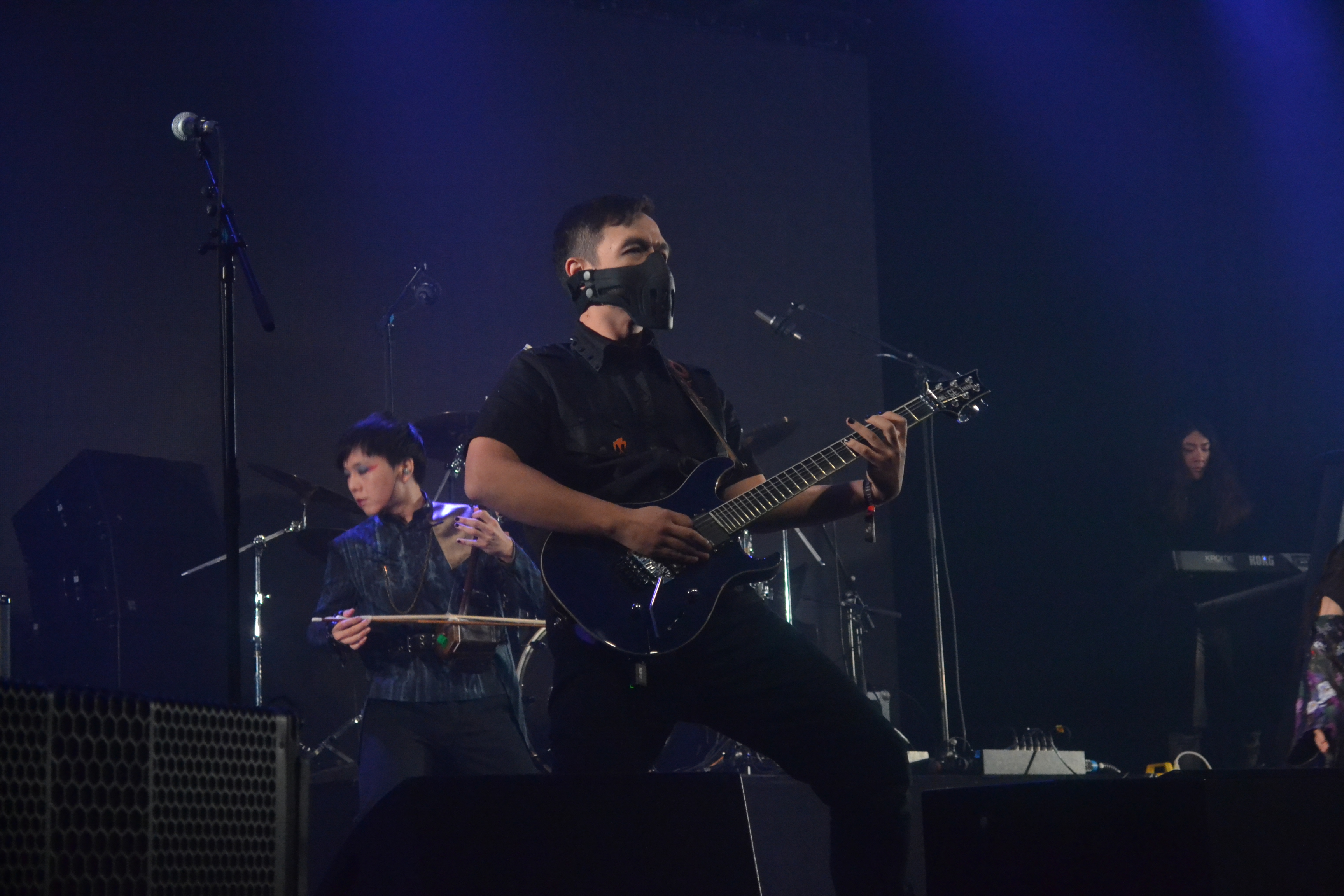 Spoil Engine: they get on stage dressed as hooded thieves with a minimal light show and once they are on full drive and warmed up well … They are the third highlight of the day (so far). Iris looks young and fragile, but once she opens her throat it's a raging panter! The music sounds strong, hard and melodic when needed. They work hard and use every trick to keep the audience awake and moving: making them jump, hold arms in the air, show a middlefinger, shout, ask for crowdsurfing, a moshpit, clapping hands … They use every know trick and it works! Their passage will be remembered!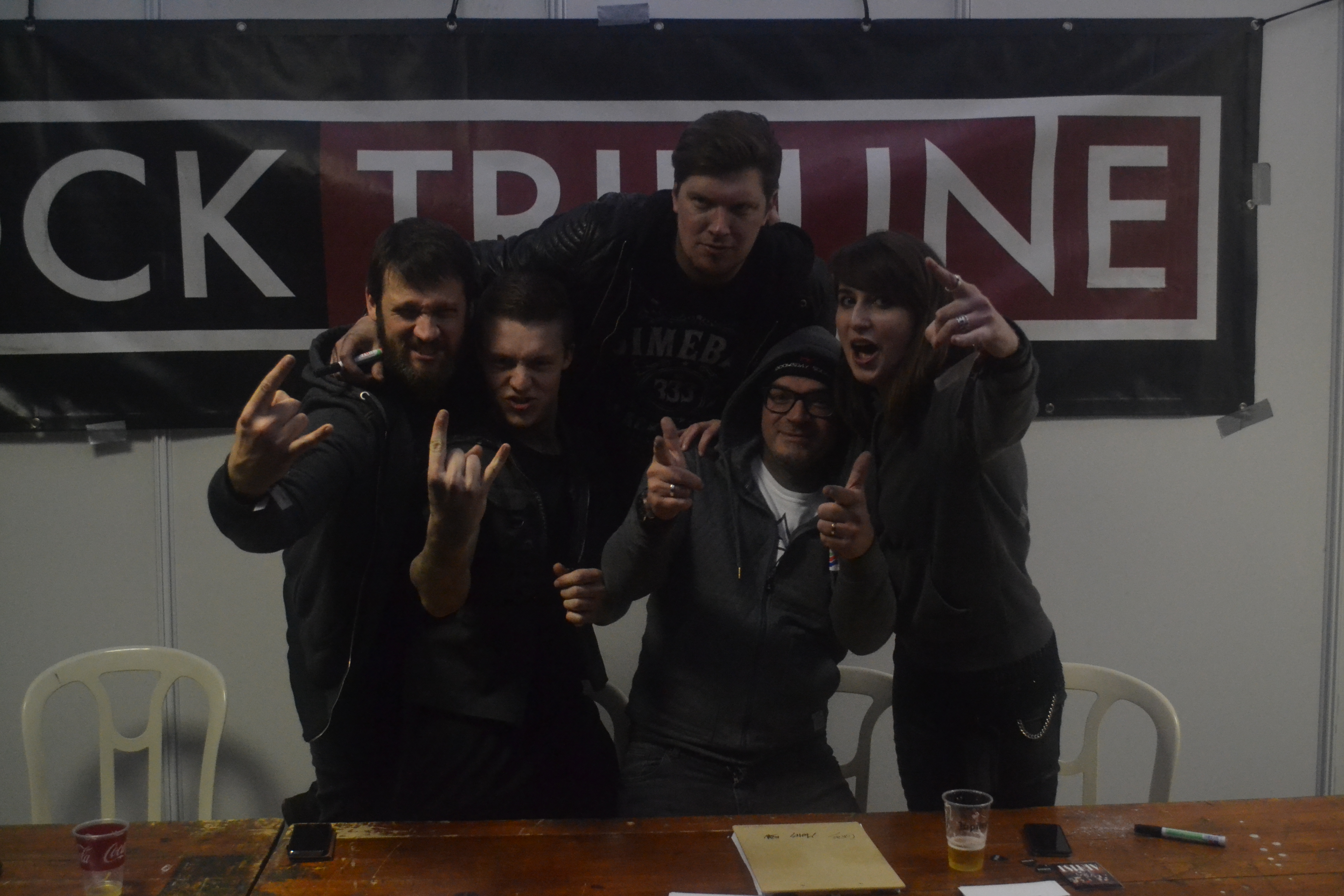 Savn: they sound pretty heavy. I like the violin, the drummer and their vocal queen. I hear melancholia in the music. Norway rules! All I want is one of those great tracks: strong as brick! I also hear a Norwegian ballad that touches me deeply. I enjoy every track and like their folky metal. Liv Kristine joins them during You Are Free. Funny thing is tht with this a lot of people suddenly run to stage, that says enough about Liv's populaity! After that we even hear some grunts. I see that this is a highlight for the fans, very clearly. They ended their set with Hang On and leave us with a good sensation!
Artrosis: starts with a bluesy feel until their singer opens her throat and changes it into melodic metal (with a retro touch). Apparently in her own language. The percussions give it a tribal feel. Slowly their sound gets harder and faster. I must say it's a discovery for me and I'm not proud of it, but hey you can't know all the artists of the world. I see a pretty face, a nice dress and somebody who has a lot of charisma and who can sing. I stay during the whole concert, captivated by the sound and the motion!
Kontrust: is a bomb from the start. They are clearly professional party makers! I was a bit afraid that the Tiroler stuff would be too much of a gimmick, but they are so much more. It's a pleasure to see them on stage, feel their energy and pleasure of beiing artists and do their thing on stage. I hear some influences from ska, reggae and some Red Hot Chilli Peppers. It's clear that the audience loves them. Agata and Stefan are for sure born entertainers! Even the drummer plays his role in their royal gameplay and makes sure that the audience keeps on moving. They are a lust for the eye and bewitch my ears. They drop one bomb after the other at a high rate. They joke, have fun (teh puppet part is funny), heaten up the crowd. If I look back I think they played all their video tracks: Dance, Bomba, Hey DJ (a highlight). The fans wanted an encore, but there was no time left, but that says it all, right? I'm more than happy that I finally saw them on stage!
Battlelore: is another band I absolutely wanted to see as they really sounded great on CD but I have never seen them on stage (it's like 5 years ago since their last gig in Belgium). I hear the opening track that sounds a bit like the maintitle track from The Game of Thrones series and it feels really matching (but it's in fact:an instrumental song called Kielo from their sixth album Doombound). You can feel the tension: fans are really looking forward to see them finally back on stage! Tomi and Kaisha use their vocals as the sword they use on stage and fight a vocal war. They sound sharp an it's a shot in the rose. They give it all and sound as if they have not left a gap of 5 years. You can feel the fire and their passion. I really adore their melodic metal! The crowd is also impressed! It's cool to hear their old and older tracks (like they say it themselves). I feel that I'm not the only one who wants them to go on and crawl back into a studio and produce new tracks, to come back another time. We all enjoy this moment and long for more! It was love at first note and the love comes from both sides! I know already that those who could not attend this gig missed a momentum!
Mayan: promised a more female touch, well we see two women on the backings. They play hard, fast, loud, on fire … from heavy metal, symphonic metal to speed metal: they just bomb us with one amazing track after the other. The roof is on fire! The 3 guys are fighting against each other in a vocal way, working hard: screaming, grunting, clean singing … It's raw, brutal, energizing, exciting … I don't have enough words to describe how they conquer our heart with passion and fire! The fans clearly enjoy it! I bow for them whilst arms go in the air and people applaud fors o much quality. There's even time for a ballad with Laura (she really has a great opera voice, really classy), but they keep it short as they want the fire to spread. It's one explosion after the other. Human Sacrifice is a hard hitte rand they end in beauty wit hall 5 vocal players fighting fort heir spot. Kaboom! Everybody wants more, but the Vikings are already awaiting!
Leaves'Eyes: it's the first time I see them Elina on stage and was really looking forward to see how it would go. The internet already assured me: the previous gigs were all great. The vikingship looks really spectacular, just like the vikings coming out of the ship as they start to knock with their sword on the shields. Impressive is how I describe the first vocal notes of our fresh duo during Halvdan The black. I feel their powers and the synergy. De symphonic music is on tape, but hey we enjoy the timeless show. Song after song we hear vocals that bewitch us (My Destiny, Sacred Vow, Fires in the North …), fronted by fire and fireworks. It was getting a bit cold, so it came just in time. I could see more and more people putting on their jackets, but these are the people who are watching it from the benches, the others are still in T-shirt and scream along from first to last note. I returned to my sleeping base with a happy feeling, but not without calling the encores: To France (the classis Mike Oldfield cover), Elegy and Blazing Waters.
It was a fine day, my head is a bit in heaven and I still need my energy for tomorrow …
Pictures: Filip Van Muylem