English:
Concerten
It's not my first edition of Porta Nigra and I can only be happy to be here (again). De Klinker is a nice venue and you have more than enough parking spots. Tonight gets the focus on Neo folk with simply the best acts in its genre (and had the other best acts in a previous edition), so time to shine a light on this edition ...
---
Har Belex is formed by Manix S. (Pail) and Salva Maine (Culture Kultür). These two musicians with recognized careers in the electronic –EBM scene come together in this new project to share and enhance their concerns and common passions: the love of nature, local traditions, history, alienation of religion and modern society, etc. On stage they had a violin player and a synth player (Sathorys Elenorth from Der Blaue Reiter). I heard – like they describe themselves: songs full of magic, intense and catchy, create a personal neo folk that integrates in a perfect balance the coolness and nostalgia of musical aesthetics of German-Nordic neo folk and the classic and evocative cadence of Mediterranean-influenced neo folk. If I understood it good the singer comes from Spain: he sings in English, German and in Spanish. It was their first time in our country and they did a great job! The crowd (people from UK, France, The Netherlands, Germany …) fully enjoyed their soft Neo-Folk with now and then martial sounds. Most of the times the acoustic guitar leads in a perfect way. It was the perfect moment to close your eyes, getting drowned in emotions. A song like 6 AM will stick on me: dark & scary. The interaction was smooth and we all loved it. It was perfect, better than expected for a first time and for sure as opening band (I noticed the room was already pretty loaded).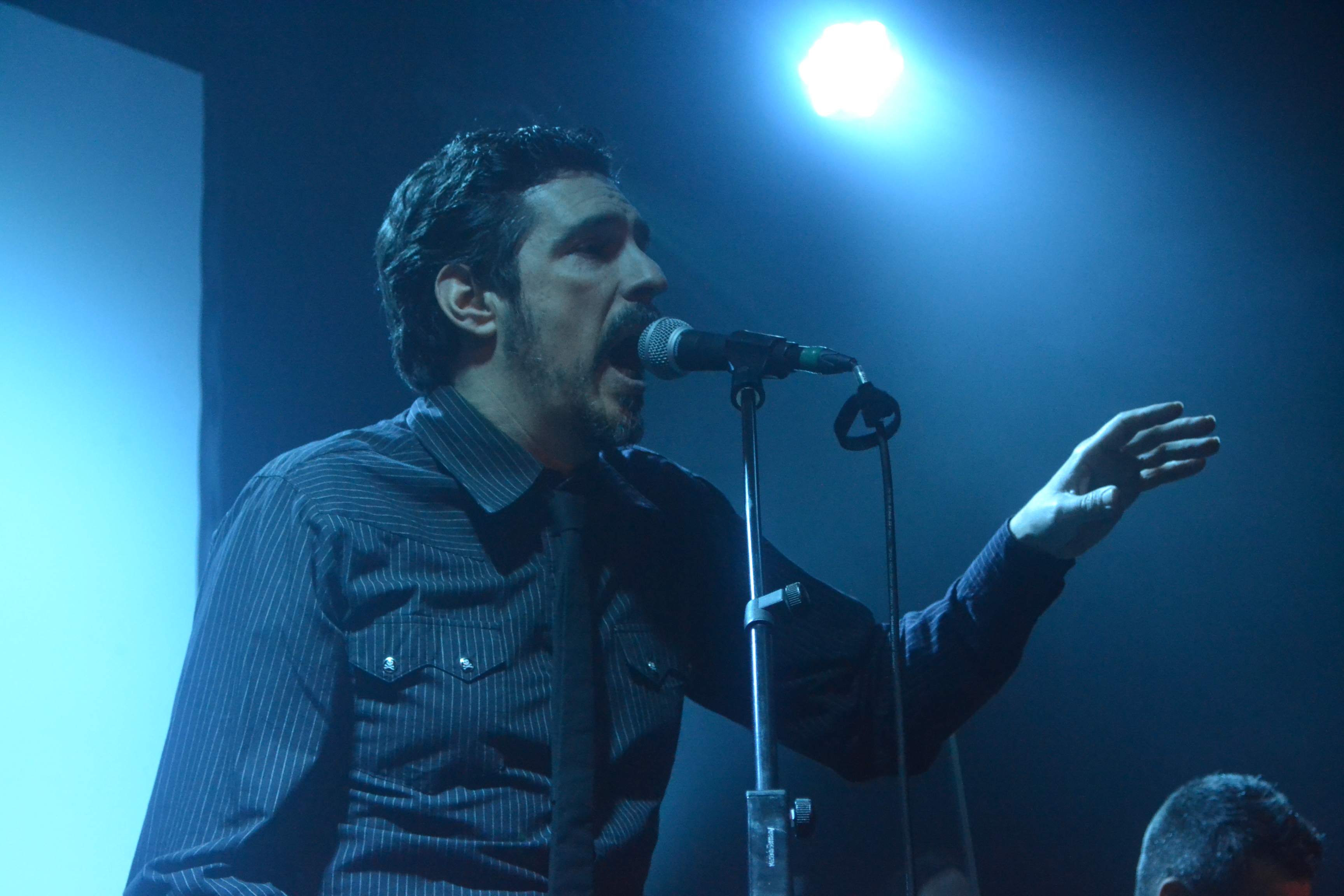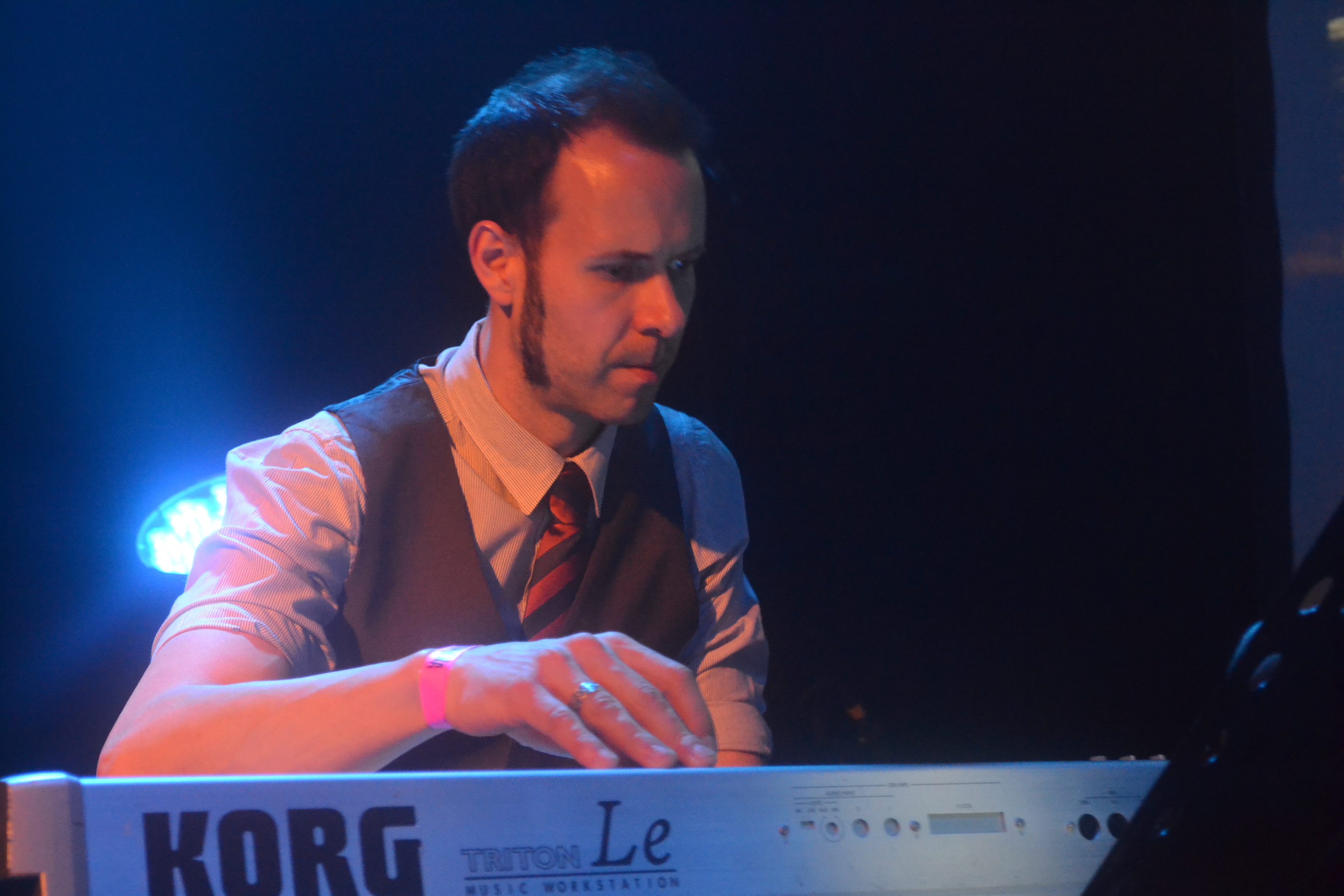 Peter Bjargö: after nearly 20 years of activity with Arcana Peter decided to explore music as a solo artist, without boundaries, and show a more intimate side of his creativity. A lot of fans where more than happy that he still played some old Arcana tracks (clearly noticed by the reactions when they start to play the first notes and by the applause after each track). Peter Bjargo sounds pretty impressive with clearly a touch of the magical duo called Dead Can Dance. However a fan made me doubt who was the first: Arcana or Dead Can dance, who influenced who? (in the end Dead Can Dance was formed long before them, to set the record straight). I hear Brendan Perry's voice when I close my eyes and the music comes pretty close to his music too (a bit softer and more intimate, but still). The fact that I can compare them says it all about the talents of both people as I absolutely adore them both (and ok: Brendan is worldwide known, but there is no difference in talent between both)! I hear a bluesy feel and a warm voice. I feel enchanted, bewitched ... Our synth player Sathorys is also back on stage and joined his friends. Lesley and Caroline are also on stage (you might know them from Seventh Harmonic and 6 other bands): percussions is their part. Tonight you will see them 2 more times back on stage. You can feel it's all one big and happy family, sharing instruments and people ... This is what makes this festival so great (we had in the past Nicolas from Empusae who also played in 3 or 4 bands the same night). Peter's voice goes deep and touches me, it sounds very magical! I lost my shoes because of getting blown out of my socks.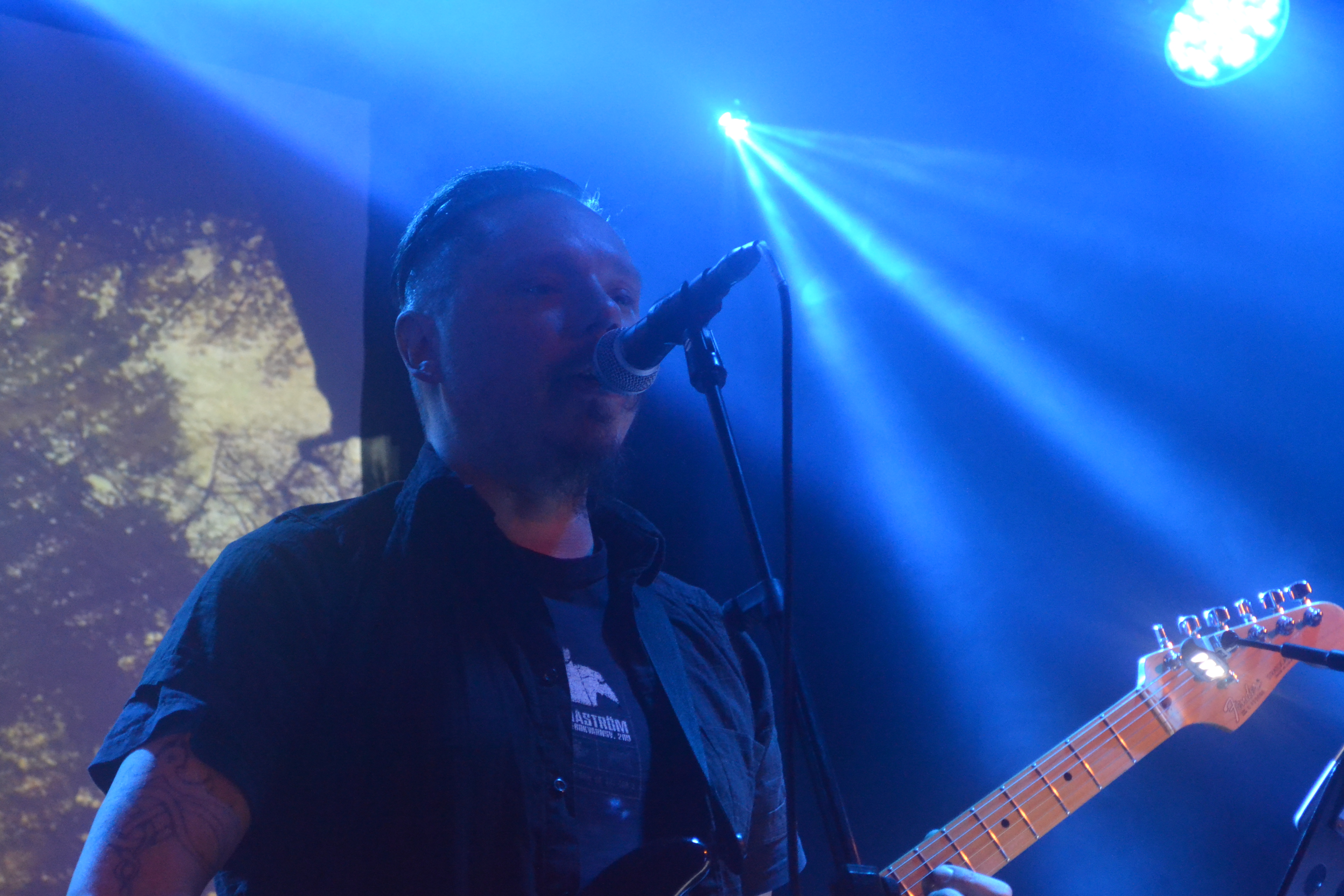 Hysteresis is a Belgian underground electronic music project, producing a wide range of styles with a persisting touch of industrial, on HANDS productions. Well, it's a more Industrial minded duo and it's a bit weird as some people are leaving for a smoke, a drink or some food. Those who stay start dancing and it looks as if the after party has already started (they clearly enjoy it). The beats are great, the tempo is top. It's party time. For me I feel like tempted skipping them as I only see 2 guys behind a desk pushing some buttons, but at least I stay long enough to enjoy it and see the place getting divided between haters and lovers of this duo.
Der Blaue Reiter is a Catalan music project that was founded in January 2005, which plays apocalyptic ambiences mixed with neoclassical passages and martial percussions. Cecilia Bjärgo (Arcana / Sophia) is part of the line-up next to the founder member Sathorys Elenorth: they are both responsible for the vocals and percussions. Marcel also played some percussions in the beginning of the set (a little surprise).They also have a violin player on stage (Nuria). Lesley and Caroline are back on stage with percussions. It's yet another impressive neo folk band. They are mixing male and female vocals, in a very martial way, giving all their energy. The fans love it and so do I! One of the best tracks is for sure Fragments of Life, Love and War. The background shots go well with the music and set the right feel. I can only conclude I want to dig deeper and get to know them a bit better and see them back on stage next time!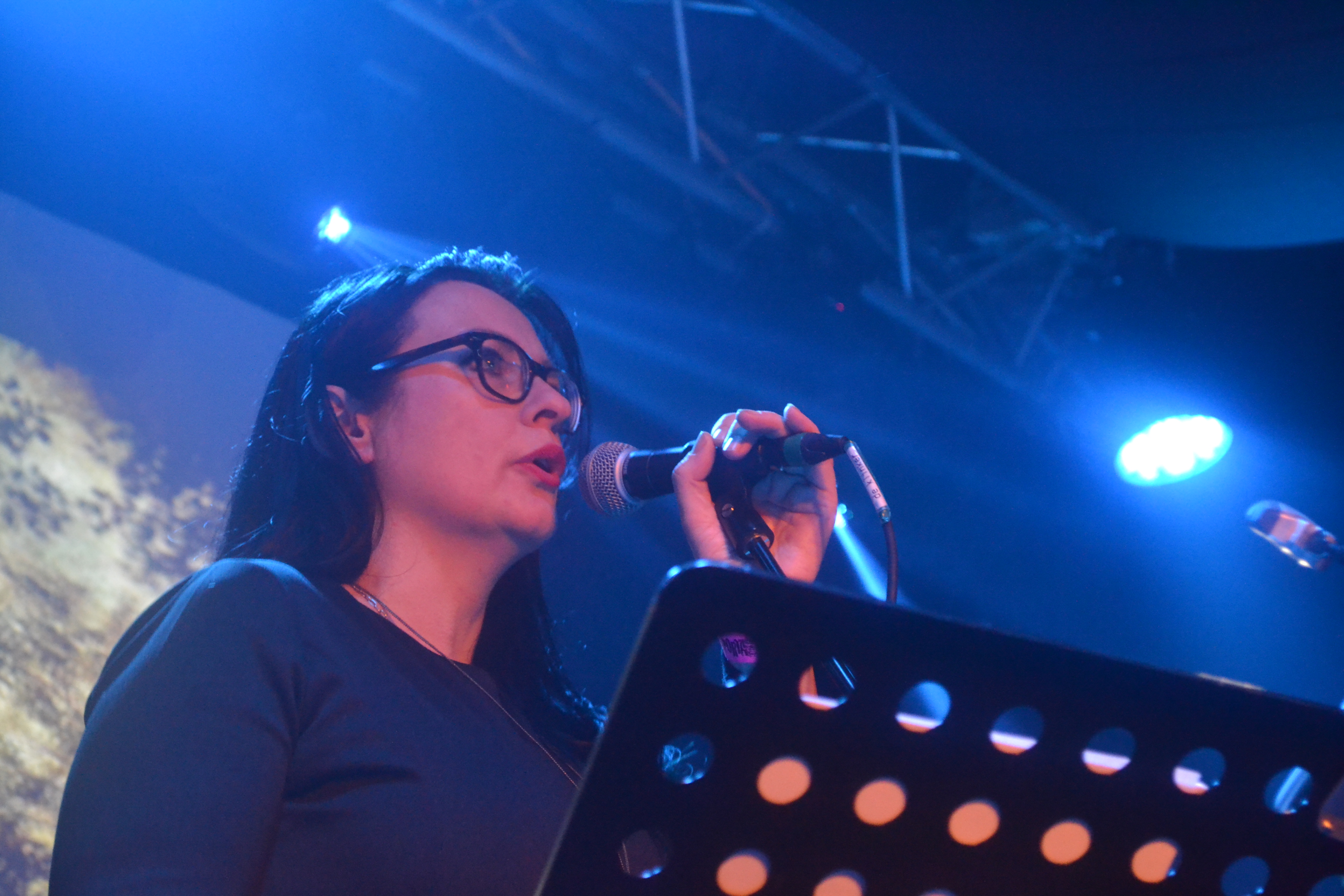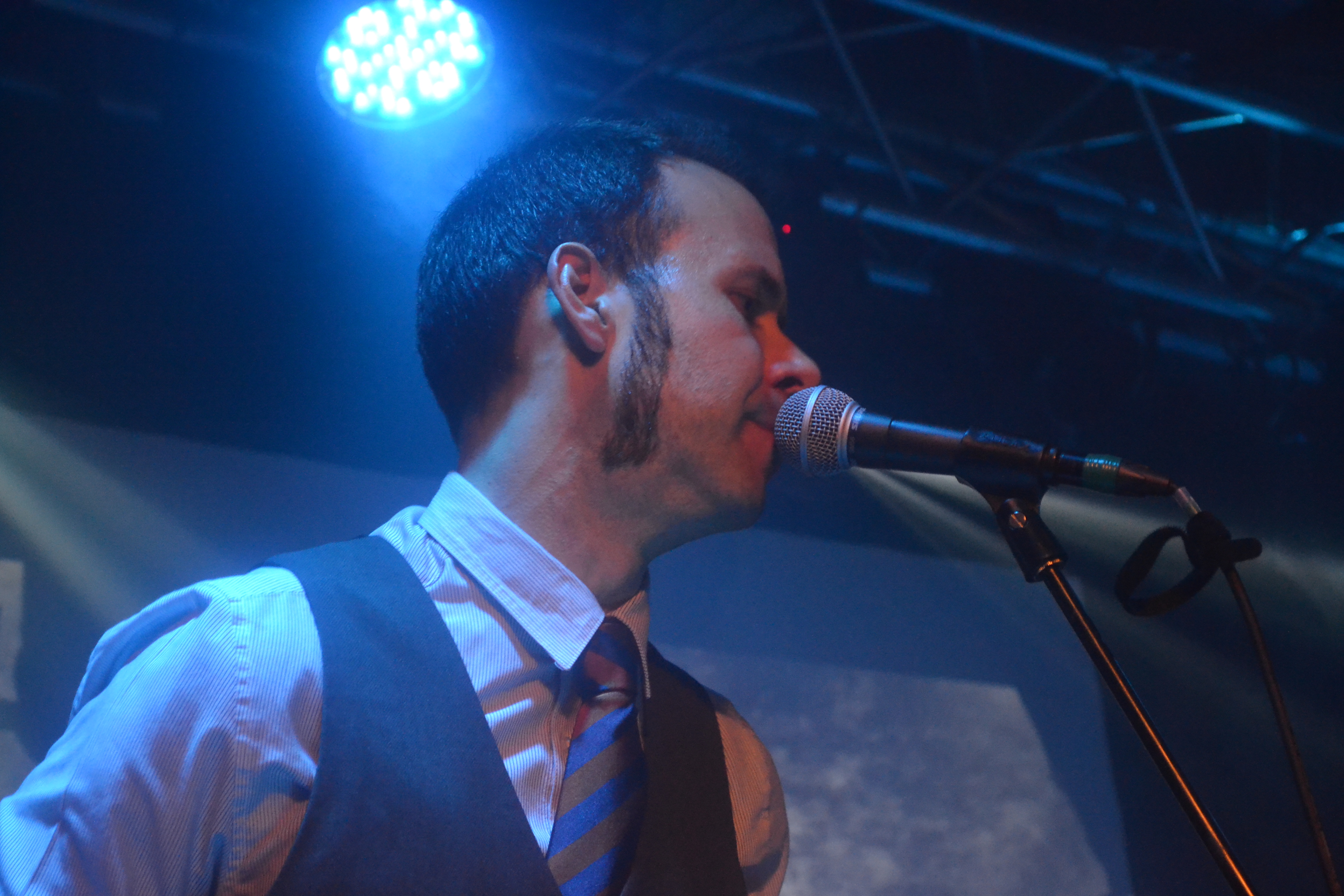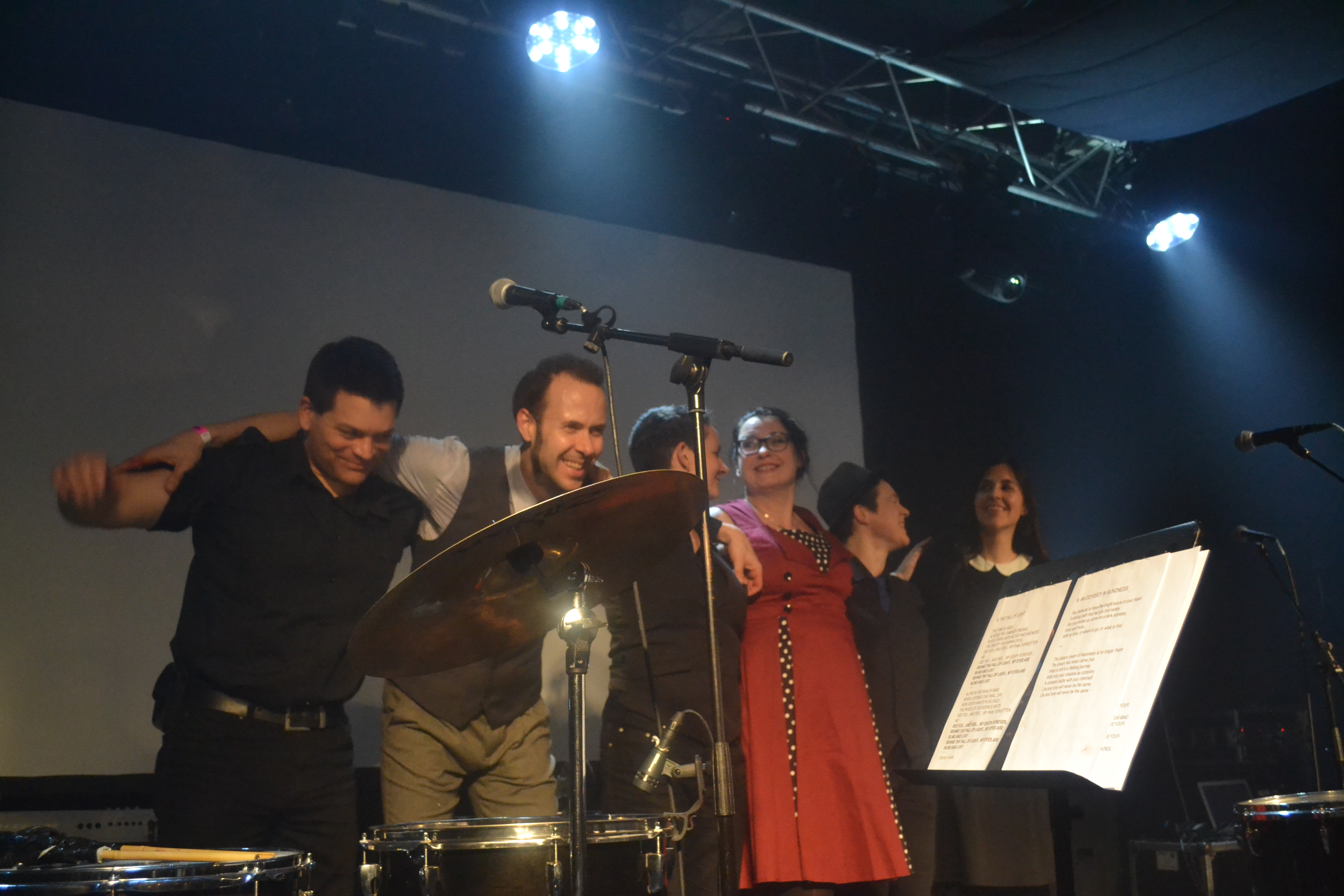 Ah Cama-Sotz is a project from Belgium with lots of variations in style and sound: Tribal Ambient - Oriental Lounge - Beats & Breaks - Chill 'n' Rhythm - Ritual - Dark Ambient – Soundtrack … Ah Cama- Sotz goes back to fine electronics. This time it's only one guy and a nice video that fits the sound. Bleeps and beats, the party started again. No change: I see the same people leaving the room whilst others dance their shoes off and enjoy it fully! In the end I start to see the logic: the neo folk people get some rest and the music family gets a last time to come together and get ready for the next gig: a smooth move!
Of The Wand And The Moon is a Danish neo folk band/project by Kim Larsen and friends (tonight basically with 2 friends). A funny moment came up when the singer said in all honesty: "I would love to switch places with you and come down to have a nice bear and enjoy the gigs. Skoll! Belgium has nice bears, we know it and hey: the fans enjoyed this intimate music. The acoustic sound goes well with his low voice. It's soft, intimate and fragile. Close your eyes and enjoy and that's what I did with my heart and soul. I sense a magical and warm moment.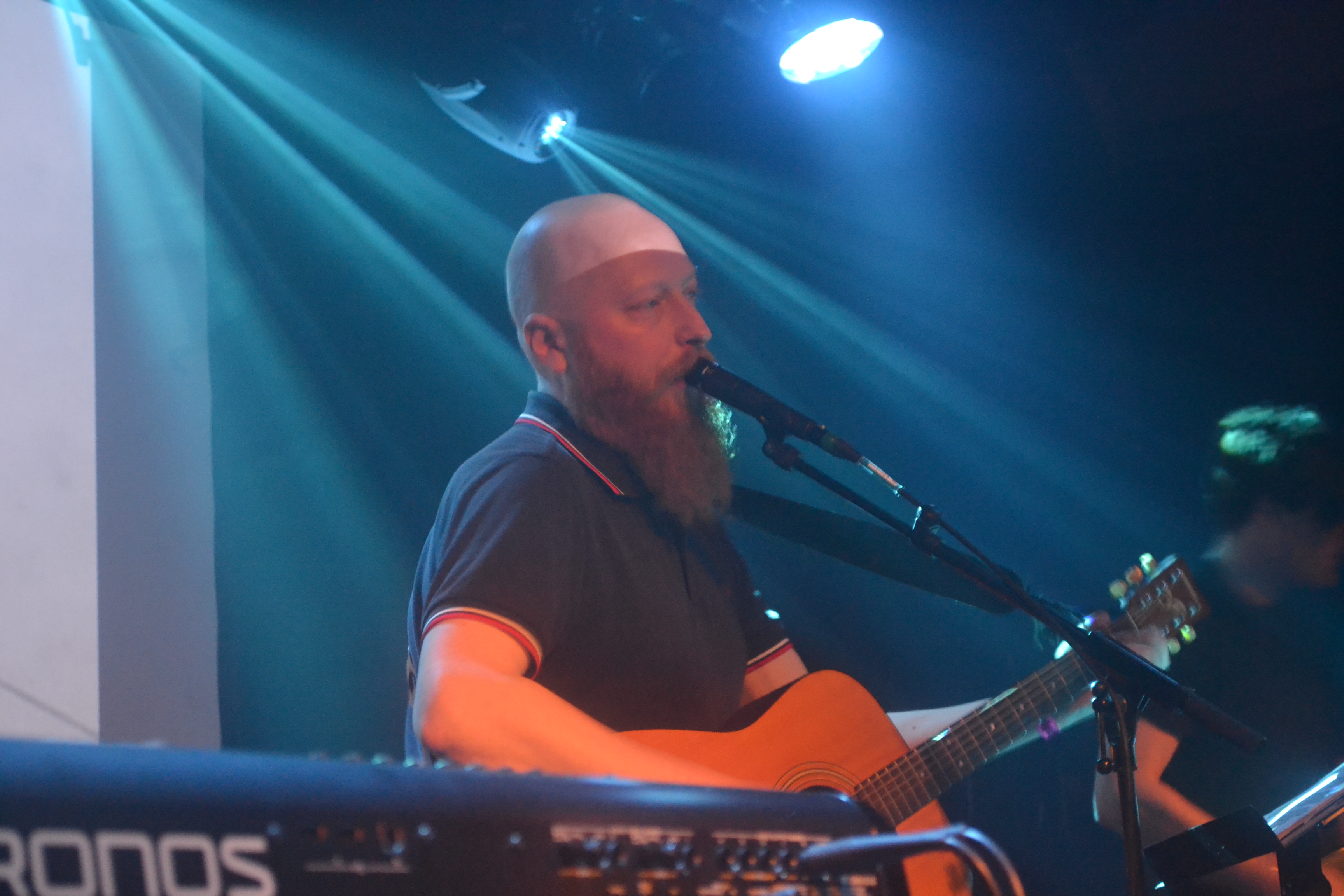 Sol Invictus is the band for which I am here and I'm more than happy to see Caroline Jago back on bass and Lesley Malone on percussions. Sol Invictus projects the dark obsessions and humor of its founder Tony Wakeford. Tony's career began in the punk group Crisis, before progressing through Death In June to the formation of Sol in 1987. Tony has also worked with other artists including Current 93 and recorded with Andrew Liles and Steven Stapleton of Nurse With Wound and the ambient musician and artist Tor Lundvall. Tonight's setting is with Tony Wakeford (E chord) with Caroline Jago (bass), Lesley Malone (drums, visuals), Eilish McCracken (flute, violin). Mister Tony Wakeford is as sharp as always and brings us darkness and rebellion. The acoustic sound, with now and then a flute is charming all the fans. This is clearly neo folk at it's top! Time after time the acclamations rise. I heard known hits and darker pearls and saw lots of people enjoying it with their eyes closed (just like me). It was a perfect end for a perfect night and only saw happy faces!
To quote Caroline: Great crowd, definitely one of the best fests we ever played and a fantastic organisation!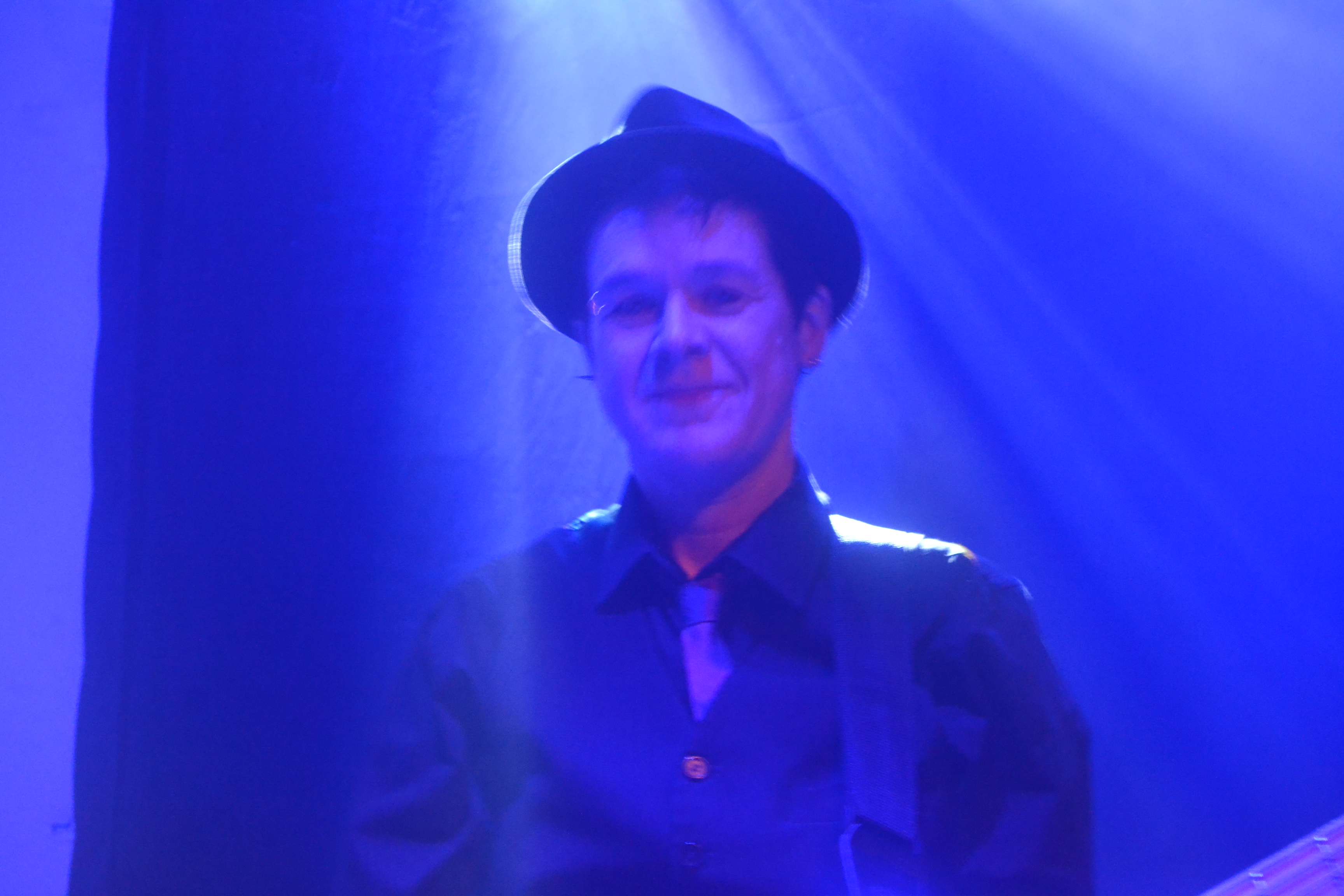 Porta Nigra XI was a success! Once again I totally enjoyed it and hope you will be back for the upcoming editions too?
Pictures: Filip Van Muylem