English:
Concerten
For the first year I managed to arrive a bit early as for me Friday is normally a working day . I immediately notice the new expansion of the festival that gets bigger and bigger: even outside of my hotel they placed a market and all around you can go to the external expositions: Manga or the Saint Seya (yes I am a bifg fan from childhood). I even managed to get something signed for my son. After that I go to the actual expo hall. First thing I notice is that there is no huge crowd like on the usual Saturday or Sunday, but yeah: working day for most of us, so actually no real surprise. Alain Poncelet offers me the book and the CD from the Rusalka Project, so that I can have a look at it in the way it is ment to be (I only received to music when I was working on the review). Carolina and Mich are tere too and I am really thankfull meeting them again and talk about their great projects.
---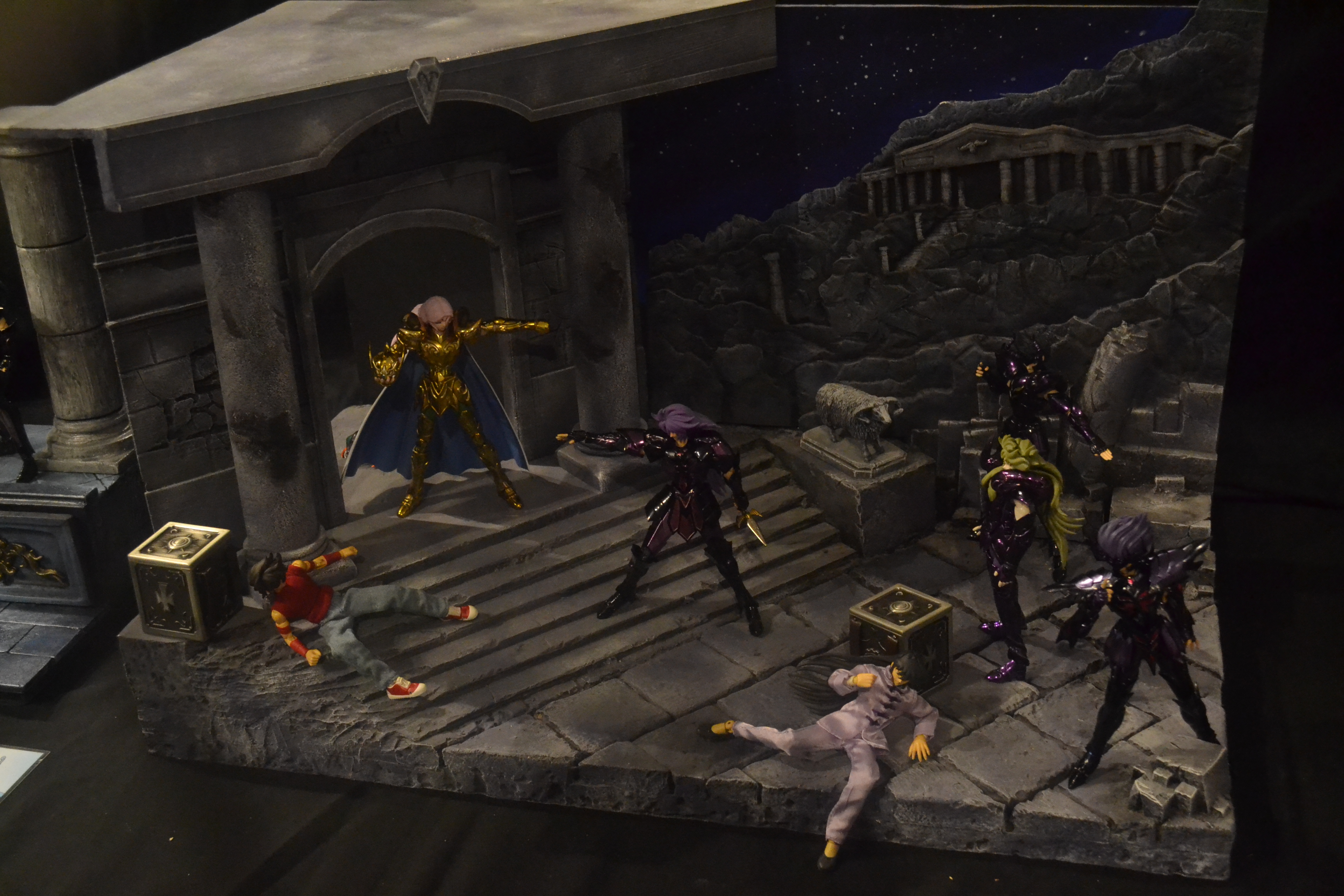 After that I walk a bit around, check the usual market and stumble outside into a tent filled with people going crazy during a fired up set from a band in which I recognize Stéphan Kesenne from Rastaban. I love the bagpipes, the tempo and the passion on stage. One must be blind not to see that this band deserves to play on the mainstage next year. The crowd screams for it and the temperature rises pretty fast. Prima Nocta rules as people are jumping up and down, dance, clap tehir hands, sream out their happyness … !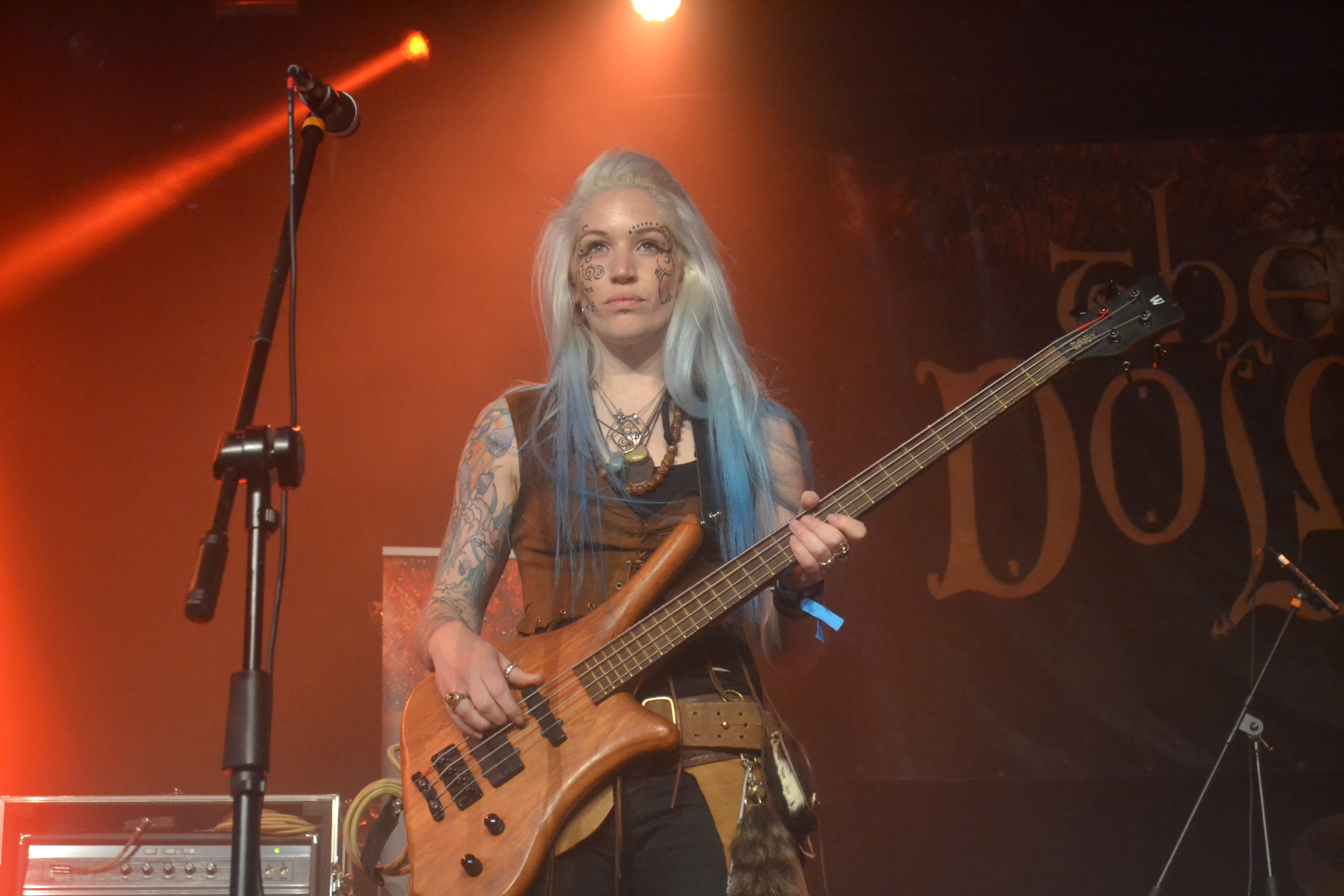 Pretty fast after that the doors close and we make ourselves ready for another party, this time with The Dolmen, not without first thanking their manager and Didier (responsible for the music at Trolls et Légendes). The start is like a launching of a spaceship: one big energetic outburst whilst people clap their hands and show their appreciation from the first notes. Mission accomplished and from that point on it all went above any expectations! Their singer knows how to handle a crowd of a few thousand people and host his show like a real party animal. The flute and their sexy bass player do the rest (yup: she even can produce some throat singing and thus is creating that special indian vibe). Their sound has evolved from a folky sound into a more rock minded one with an Indian and Irish stuff. If you want more info, well simply read the interview and the review. Their guitar player knows how to heat up the place and sounds like a guitar god as he plays with fire, dedication and passion. The audience loves it! At tis point I also notice that the surroundings of the stage have been replaced by a slide show that changes according o mood and projects the name of the band too, giving it that special magical touch. The band also gives us some words about equality, respect and freedom of speech, before going on with the party and firing up everybody with their powerfull music going from melancholia to hard and heavy: they win and conquer thousands hearts! What a blast, what a show!
Mons is part of the french speaking side of Belgium and thus is perfect for a French speaking band like MagoYond! I already reviewed and interviezwed them and really loved their music. As expected they explode from the first notes with their zomie metal sound. We get to hear some scary tales and weird monster stories with some jokes, some laughter and fun. This is great entertainement. I called them the French version of Rammstein in my review, but they are simply so much more and fit in the setting of this festival like as if created especially for them. The booker here really did a great job and the reaction of the massive crowd says enough: people are jumping up and down, clap their hands, dance and even sing with them and make it sound as if they are singing before we hear it coming from the band on stage and that is simply amazing. Even the softer songs and more laid back parts are a hit (check out their lullaby). Hard to believe, well you should have been here! Buy their stuff and get the real feel! Towards the end of their set they even get some help from Lady Fae and Ghislain (Naheulband). More fun comes with their mixed up cover version of I like to Move it, turned into I like to Zombie getting a real party feel and fun on and off stage. Zombie ! Zombie ! Zombie !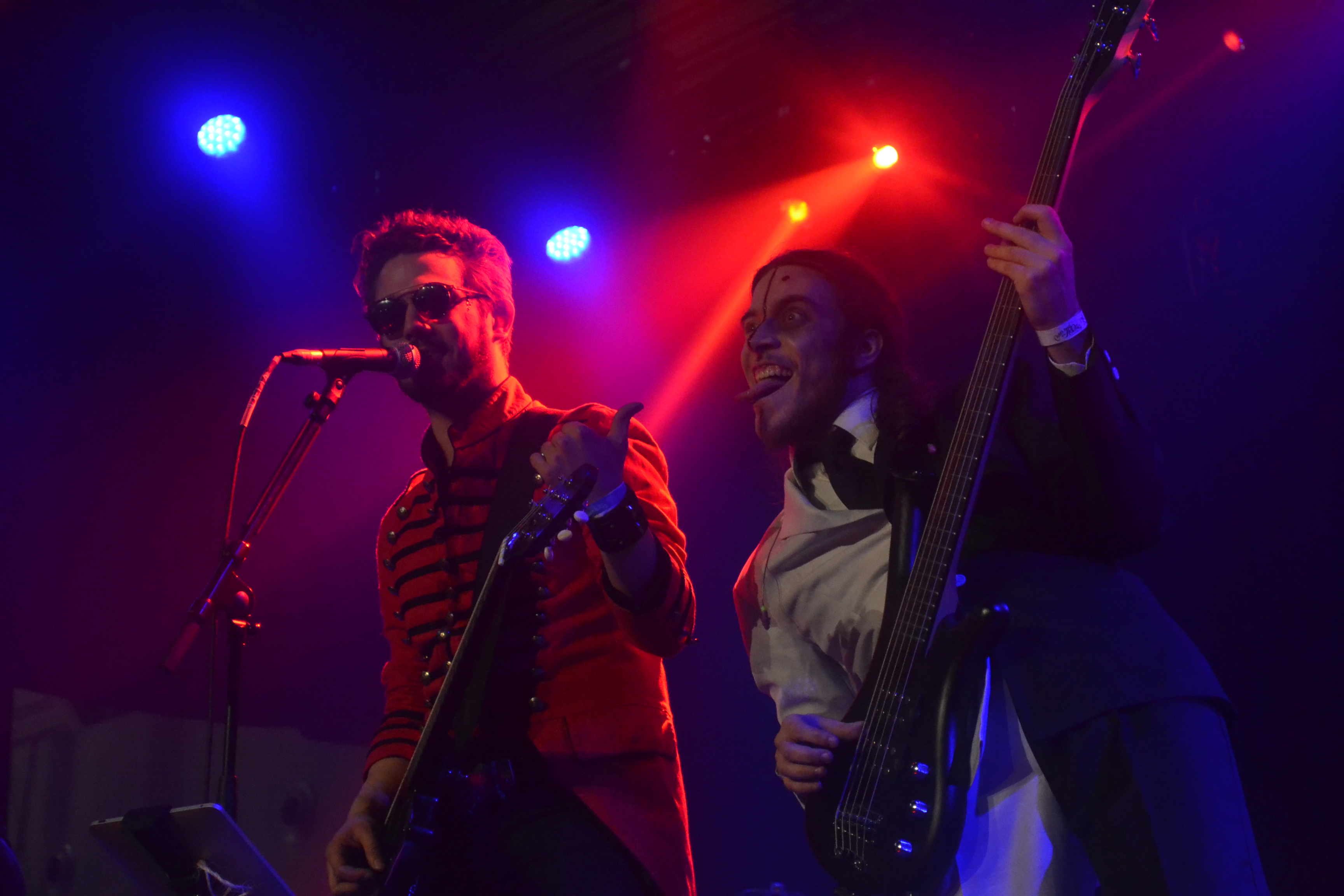 After that a legend comes on stage : the people from Naheulband, helped out by their friends from the previous band and hus creating a double party. Pen of Chaos and Ghislain are leading, if you look around and watch the chicken heads then you know that this one is really the one who attarckted the most people. Shouting Poulet Poulet is a classic move, but the crowd will have to wait a very long time before hearing the actual song. In the meantime we hear other classic track from the band, their usual jokes, tehir quests and tales about monster, dragons, elves, … It is a fantastic trip into their magical world. As it is my second time I see them as a headliner I see what people like about them and how good they know the lyrics. The only point of critics I have about tonight is that there is a bit too much of talking in between the songs and thus too much of cutting down the tempo. Off course if you are a native French speaking gall you mind a bit lesser, but for a guy like me it is sometimes a bit hard to understand all of the jokes and all of the subjects, but hey that is only a minor point of critics and It did not spoil the fun of the crowd. The slideshow say enough: concert enrichi de poulet and plus cést débile … Meaning that the gig has been inserted with chickens and the crazier the …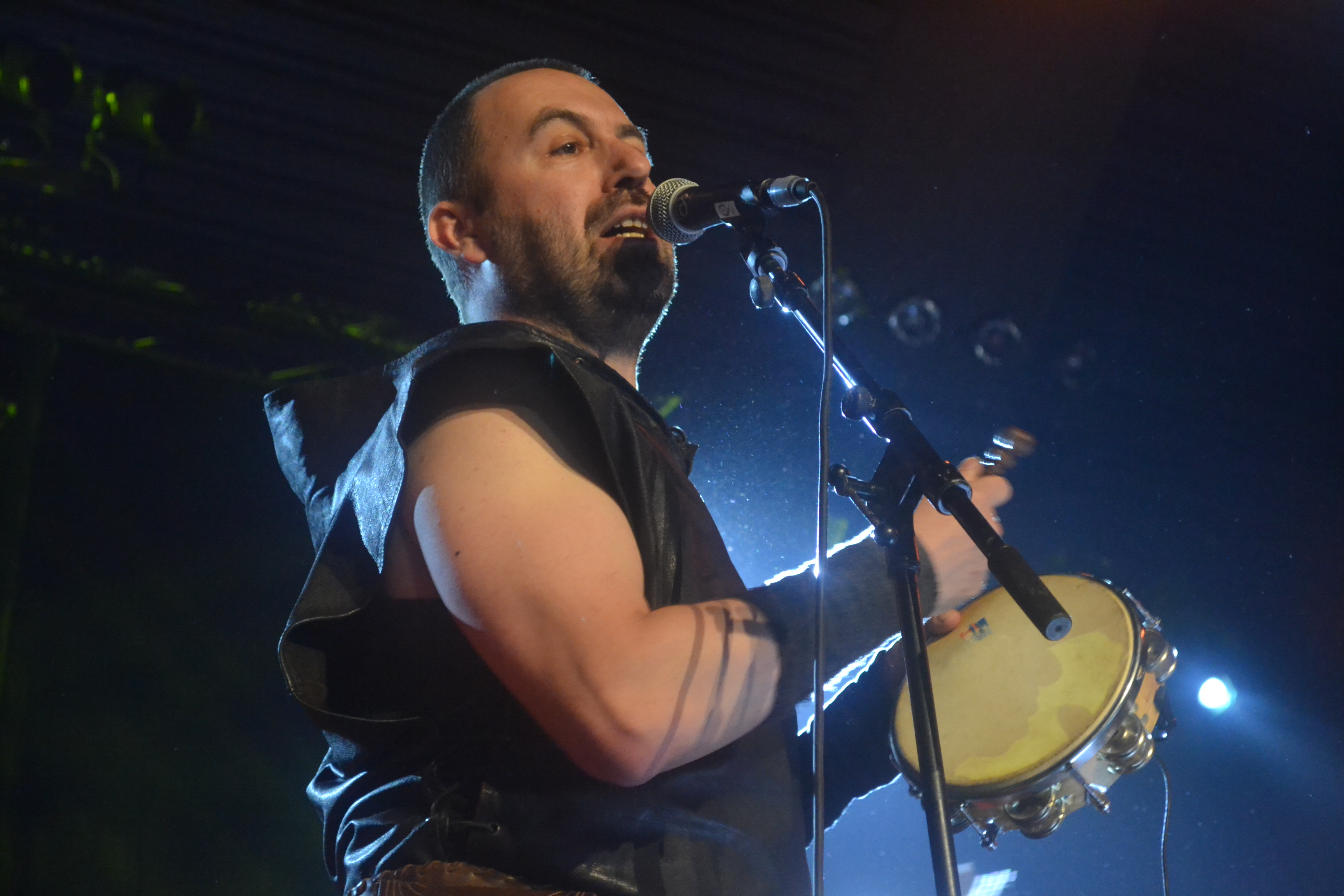 Well the first day was a hit and thus a new success for this festival. I also have been told that Saturday gets a sold out and Sunday is almost going the same way and that says it all to close ths first magical night!
Pictures: Filip Van Muylem
More info:
Interview with Didier Cz about the festival
Friday 14th april: