English:
Festivals
It's really nice weather as we leave for this festival and it will be our very first time. We are looking forward to see all the bands. We have seen some of them earlier on stage and really loved them and this helped us in our choice of going or not going. The venue is surrounded by large fields, cows and some manufactories. You get into the darkness and get out to catch a sunburn.
---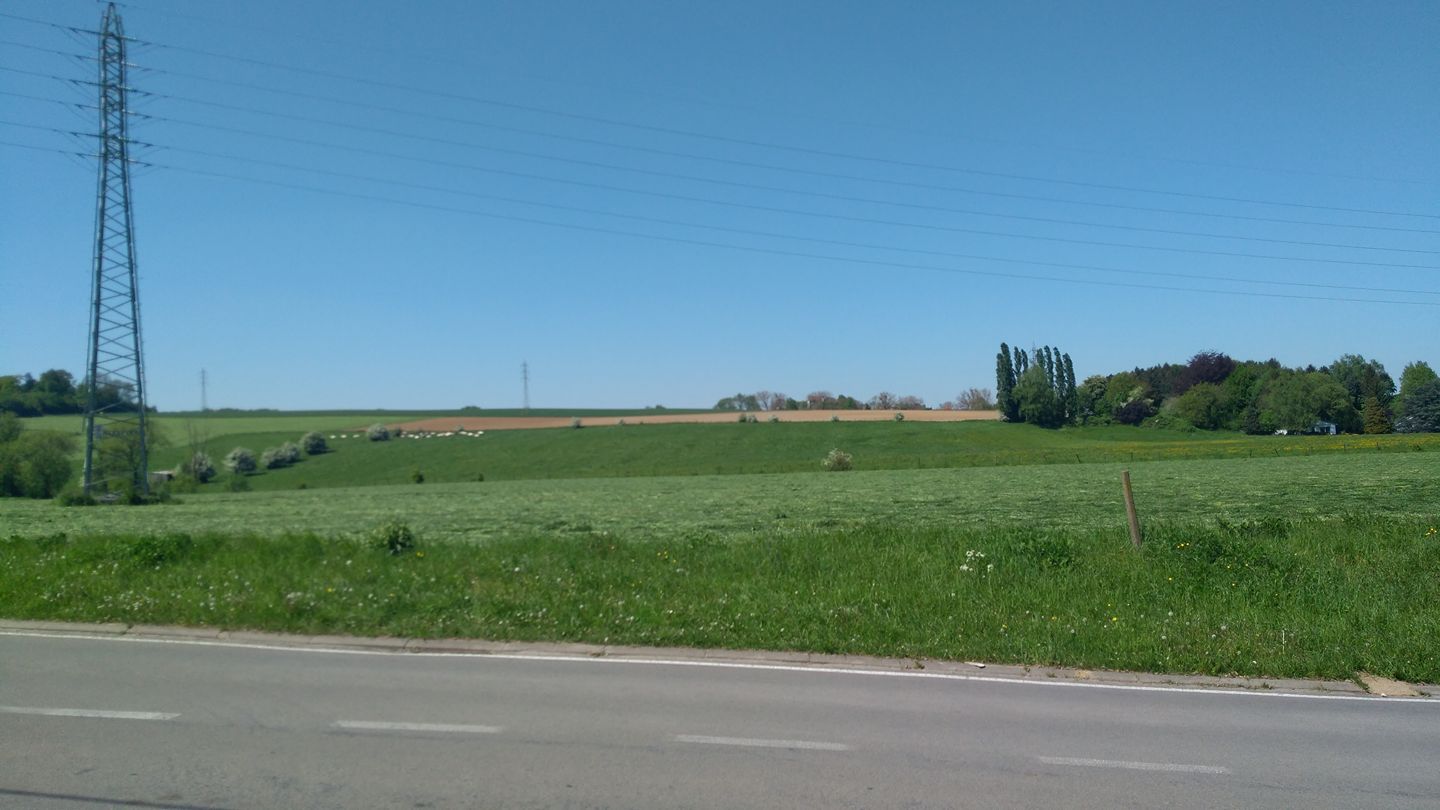 Stand For is the opening band, they are from Mons and play their best Hard Rock/Heavy Metal tracks for us and warm us up for the rest of the festival! When we enter the location they already started and yes there is already a crowd. They really work hard to keep us warmed up, they use every trick used in the scene and pleasure thus the early birds. They sound pretty melodic and even a bit melancholic (the kind we adore). We hear a bit of a retro sound in it too. The singer has a good voice and has the looks to catch the ladies attention. They get lots of positive feedback and that is what they deserve. Their own anthem Stand For is the right big bang to end with and leave us with a good feeling.
Up next is Phantom Elite: a great band from the Netherlands with Marina (coming from Brazil and is also a member of Exit Eden) but doesn't need an introduction. They just released their first album and we loved it! Their metal sounds catchy, speeded up, melodic and yes: we are in love with her voice and her looks! It's really getting hot inside and more crowded. Ending with the 2 singles is the perfect choice as it works out in a perfect way! It was as expected: a great show and the songs from the album sound even better than on the album (read the review here)!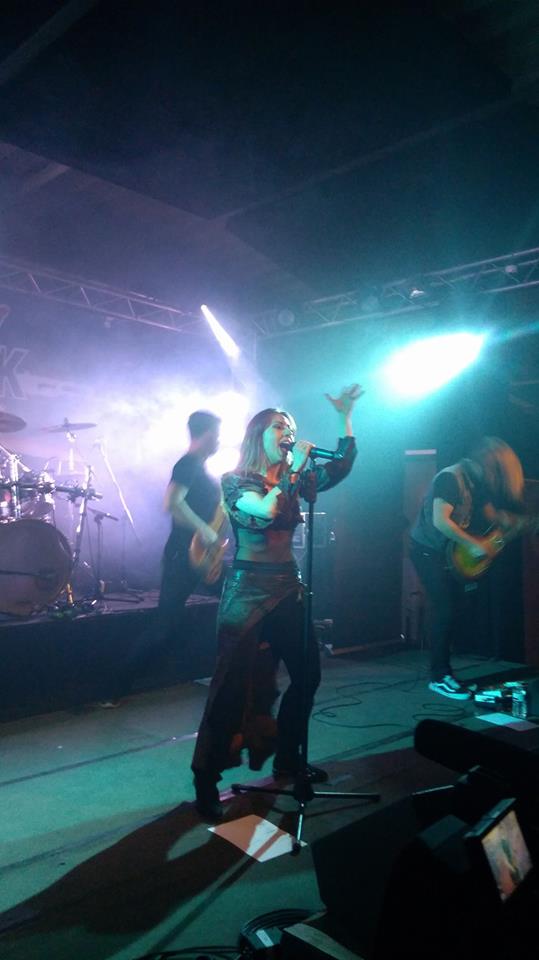 Allience play's for us the finest tunes from Iron Maiden and that's always a party! In the beginning it was strange to see a women sing all those hits from one of the finest heavy metal bands on earth, but once you are used to it they drag you into a nice best of party with songs like: Run to the Hills, 2 Minutes to Midnight, The Evil that Men do, Wasted Years, … Hell, yeah: it's party time!
Roadbound is a cool rocking band from Brussels and they surprise a lot of people in a good way! It all sounds a bit retro, but man: their singer has a great voice and knows how to please the crowd as if he's a born performer! They hammer us down, song after song with nearly some time to catch some breath in between! Some songs are even a bit catchy with nice backings on it. With the heat outside and the heat inside it feels like Stoner Rock! What a show, what a blast!
Ethernity is a progressive power metal band, the kind that we really love and set's the roof on fire! It's clear that they came with the biggest fan base. Their sound is simply amazing and their singer has an amazing voice. We already knew that they just signed a deal with AFM Records, and here on stage they simply deliver the answer to why. They just sound brilliant and perfect driven by individual powers and talented people. We really love them and so does the audience! Shadows of the wall is the perfect track to end with.
The Difference is a Belgian progressive melodic doom metal band and is a discovery for us as we have never seen them on stage. The singer has such a great voice that it's a bit pitty that some people left the venue or are still outside enjoying the sun or having a smoke. His voice sounds a bit like the younger version of Bruce (Iron Maiden). We love their heavy but melodic sound and feel that they can reach out to gather more people. This is for sure a great discovery for us!
Just after them we get the majestic French female fronted symphonic metal band called Whyzdom. here's our interview with them from their previous album (read album review here). Don't forget to check out their latest album as it's really worth it! They have a real choir with them and play from te start all fired and all winded up! Armageddon is the right track to start with and from that point on they mix new tracks with older and well known tracks. They wield a flag, throw planet earth into the audience (in the form of a ball) … The place is on fire, with now and then a fragile moment where we can hear top class vocals. They came, conquered and won! What a show and what an energetic vibe!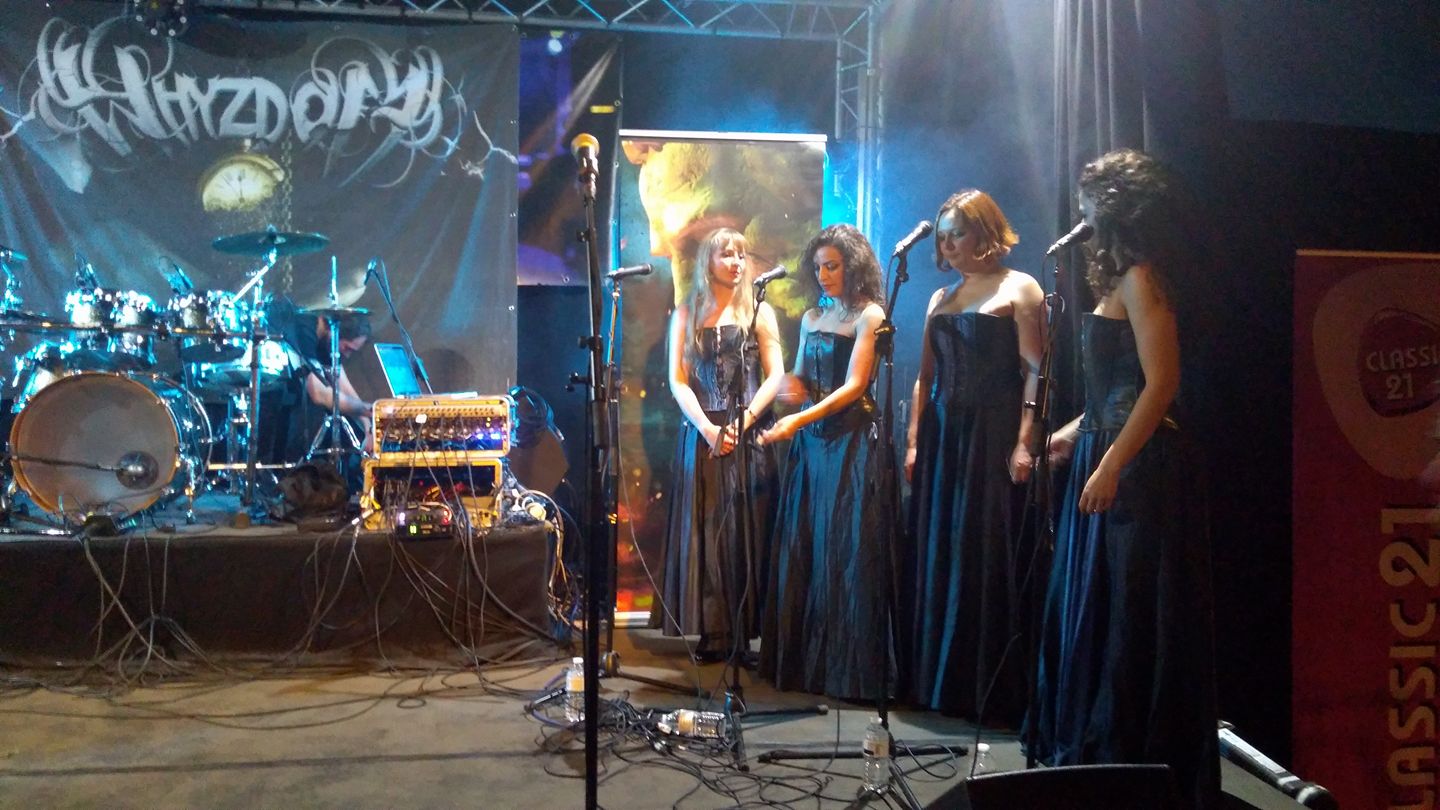 Headliner is none less but Skarlett Riot (absolute amazing rockers from the UK with a raging tiger and looking very sexy too): they sound as if they play for ages, but with the energy and passion of youngsters. You can read our interview with them here. Don't forget to check their last album! Album review. This is only their second passage in our country and you can see that Clhoé needs some time to get used to be the headliner and thanks everybody for giving them this chance. It's nice that they play hard, speeded up tracks and from time to time set- back for a more fragile moment. It's clear that their passage is a hit. Their performance is mind blowing and energetic and the crowds feels that and sends even more feedback encouraging them to lift it even more! It all blends in! Off course we get and encore: they end with Warrior and take the time needed to get their fans a minute with them, let them take pictures and socialize. I think we can conclude with love from Belgium and see you next time!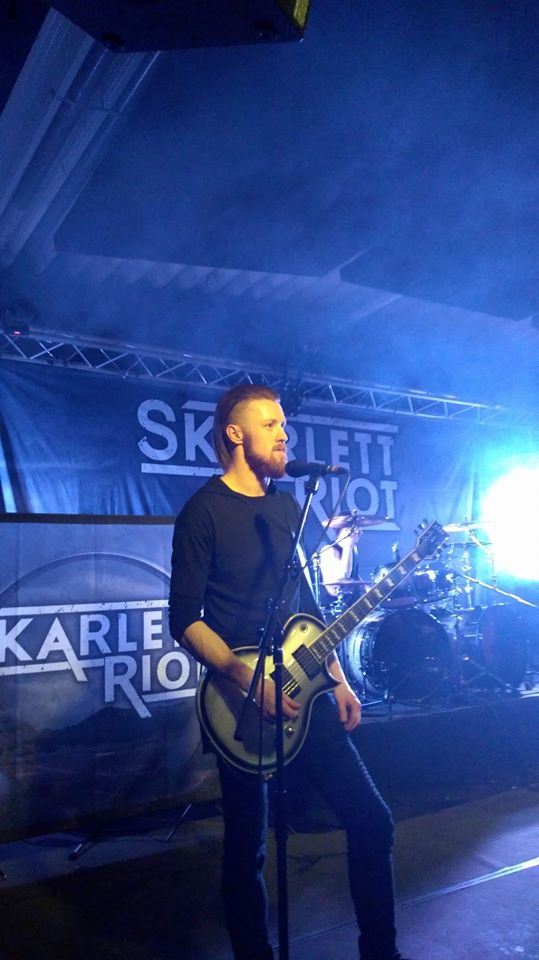 Kraken Metal Fest was a pleasure! We hope to be back at the next edition!