Interviews:
English
Erik Vandamme
28 juli 2017
Nord is een band afkomstig uit Rijeke, Kroatië. Ze brengen energierijke muziek naar de buitenwereld toe op een artistieke manier. Ze proberen door middel van hun talenten een stempel te drukken op de attitudes van de band. Hen tracks zitten dan ook vol met prachtige melodieën en goede oude rock. Dit jaar brachten ze een gloednieuw album uit genaamd "Play Restart". Heel veel informatie kon ik er niet over terugvinden en ook op de sociale media was de band erg moeilijk te traceren voor background informatie. Hoog tijd voor een interview dus:
---
There's bitter little information about the band, tell me more about yourself? Who are 'Nord'? How did everything start?
Vedran: Well we are young band so there is not much information, but give us a little time and we will fix that. The band exist for 3 years now, we come from Rijeka , Croatia. We are a 4 peace band now. Mihael and myself played in many bands from rock, punk, metal and grunge so one day we started talking about making a band, he had some ideas and he started to play with young musicians Dorian, Bojan and Tino and eventualy myself . Right now we have our first album out and I hope we will start promoting it as soon as possible.
The album 'Play Restart' Got remarkably well received, or Am I wrong? Anyway, how were the responses so far?
Mihael: So far we have a great number of good reviews and really positive comments from all around Europe, about our music but also our videos. We hope that our songs will find a way to the listeners and so far we are quite satisfied how things are evolving.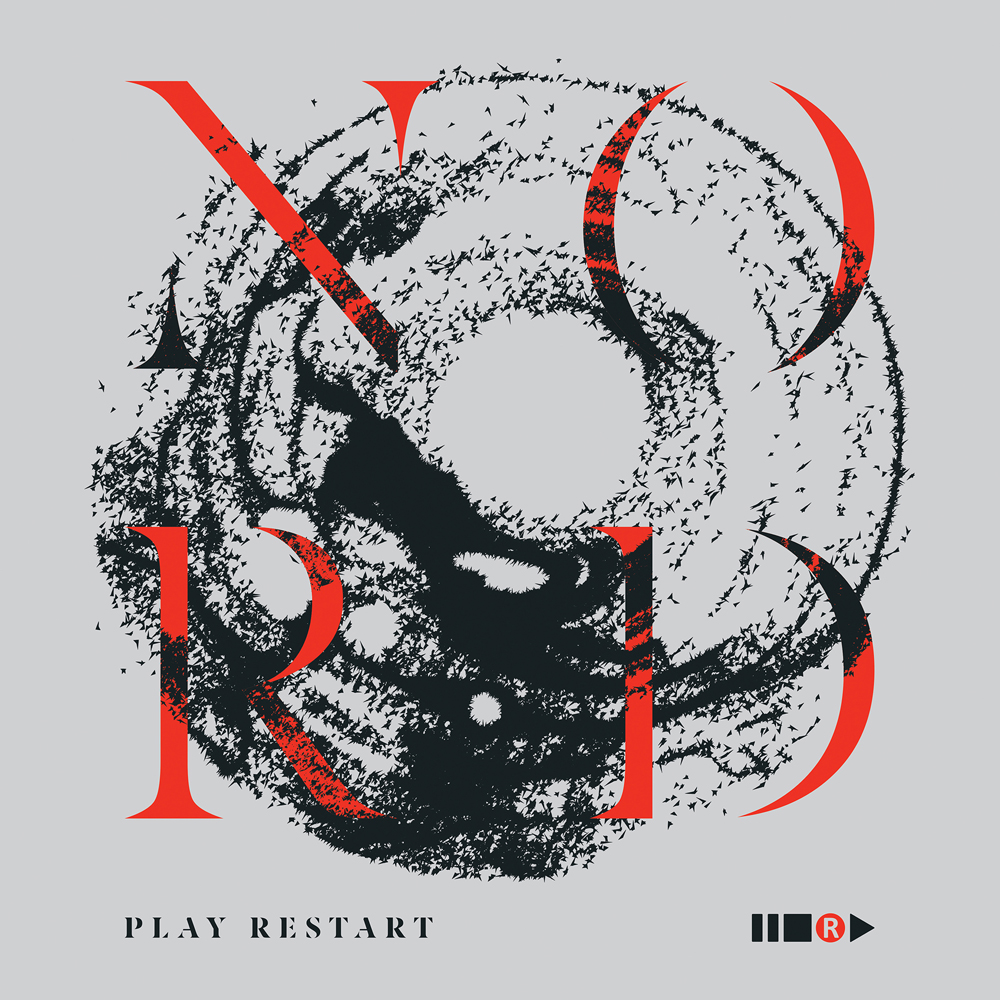 How is the rock scene doing in Your country? Is there a 'scene' annyway? Here in Belgium Kroatie seems a little bit 'unknow', so far.
Vedran: Well the rock scene here is completely underground, the radio and TV play only pop music and easy lisening songs. Folk songs. Actually we have some great bands but it's very difficult to find them. Bands like NORD, you just can't find it on the radio or TV.
Mihael: It's a bit chaotic time for rock bands and musicians, I think generaly, not only in Croatia. That is if you're not a tribute band or some of still living rock titans. It seems that there is no solid ground for new great rock bands to emerge. Media has a big say in that. In Croatia, well it's especially bad here, the majority of people look at you as a lunatic when they hear distorsion from guitar. Hopefully things will change, I guess it's also up to us newcomers to prevail... bands don't give up, don't sell your guitars yet!
Because we want to know more about the scene there, can you give some golden tips, Bands from Kroatie we should check out?
Vedran: Jonathan, Kryn...
Mihael: ...Veja, Elyn Porter, One piece puzzle, Brain Production... There are many great bands here but let's say these are some of our local favourites.
A brand new video coming out. I read the next thing about that ''This is basically the first song we came up with as the Nord collective. It tells a story about a new beginning and it was somehow obvious that it would also be the title of our first album. It just made perfect sense from the very start." Can you tell something more about this statement? What about 'new beginning'?
Mihael: New beginning. Whether we speak of love, work, or some young new rock band that starts to make music. It was the first song that I wrote in Nord, it was a true new beginning for me and most of the guys, not only regarding music, but also some other personal issues, and some other endings in other aspects of life, so these lirics came out... Read it. Listen to the song. Check out the new video. All will make sense J
Is there a story before the band Nord, did you guys play in other bands before?
Vedran: As I said before Mihael and I played in many bands from punk, funk to rock and metal (Father , Unlogic skill , Easyman , Sulud III , Gerila... ), we also play in a few acoustic bands and few cover bands (Kung Foo Fighters) so we are all over the place.
Let's go back to the album, Our reviewer was especially impressed with the variation between quiet pieces, and harder. Was this meant that skippers go between 'soft' and 'hard'?
Vedran: The music just happened, we grew up on bands that have similar approach so it sticked to our mind set.
Mihael: It just came out that way in this combination of attitudes and personalities. It's who we are. Or were at that point of time. Sometimes soft, hard, sometimes more quiet, sometimes really loud. Maybe it's due to a really wide and different influences that we cherish, as Vedran said.. But it's how we like it. To make it real atmosferic in one point, and in the next tear walls down with loud distorsion and big loud drums.
So, next to promoting this new album, what are the future plans?
Vedran: Making a new album and promoting it.
Mihael: Album –> live shows –> next album –> more shows –> third album... well you can see the pattern... J
With the variation in you new album, you think you can going other ways? Is there other music styles you would like to try out?
Vedran: Of course we are open for new and good ideas all the time, we dont want to make the same album over and over again, its boring .
Mihael: Black metal... jazz.... combination of the two.... J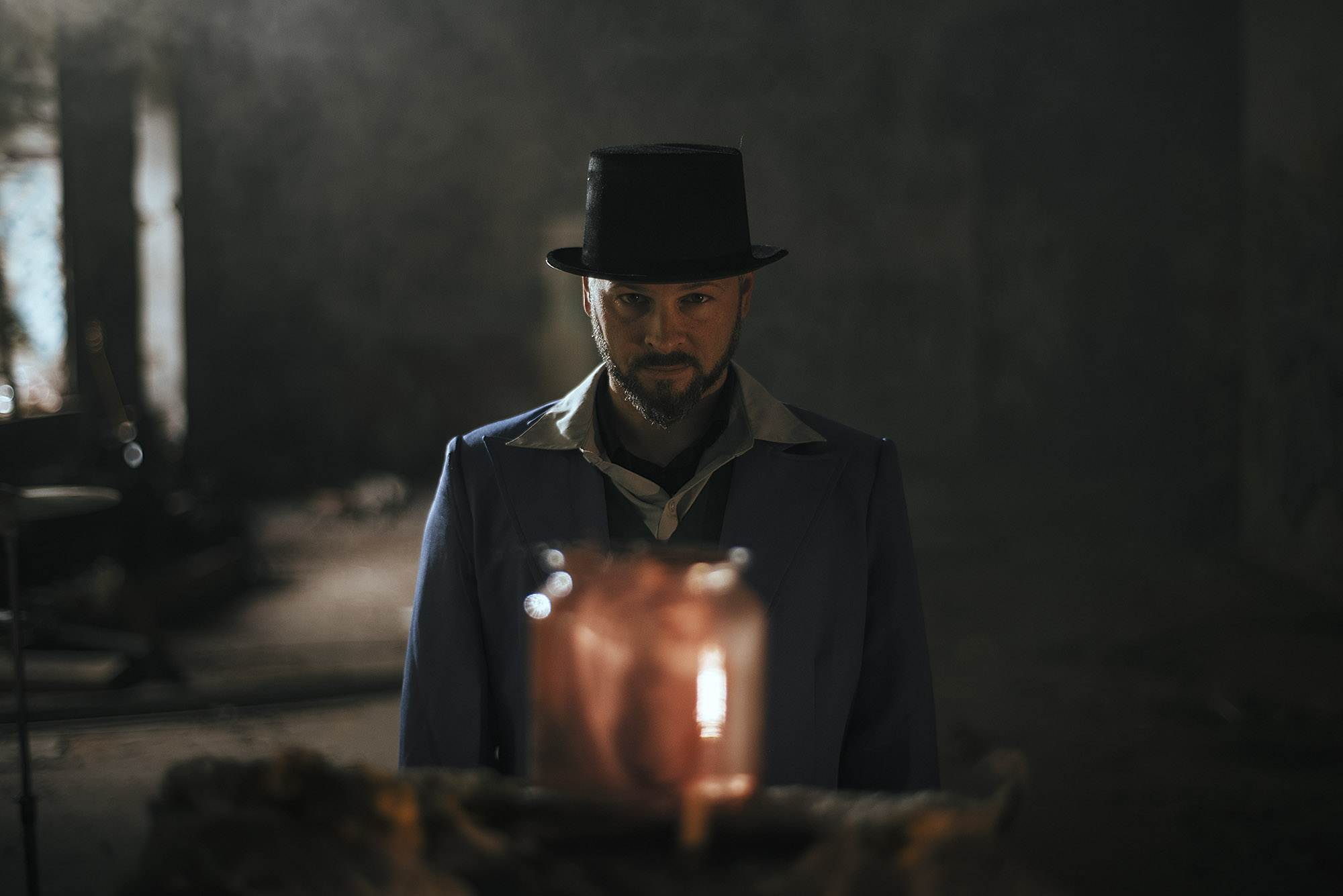 Can we see Nord in Belgium soon? In other ways, what are the touring plans for this summer, and after summer?
Vedran: We don't have any details about touring plans yet so we'll get back to you with dates as soon sa possible. For Belgium we still don't have a booking agent so if you know someone good please send us their contact, we would be more than happy to play.
Anyway, you guys doing any festivals in Europe or Belgium?
Vedran: Metal days Tolmin Slovenija.
Mihael: The album came out quite late to book any more festivals, but that will hopefulyy change next summer. This year we re playing only one festival, but a great one, Metal Days in Tolmin, and we are headliners on newcomers stage so it's quite a nice gig.
Are there any festivals you would like to play?
Vedran: All of them
Mihael: Word.
Is there a Final Goal, next to World domination?
Vedran: I dont think so.
Mihael: Enjoy the ride.
What's your opinion about spotify and things? I also see many bands that only have vinyl, because people seem to buy that again. Can we buy you record in Vinyl?
Mihael: My general opinion is that there is too much everything out there, and people are getting more and more lazy to pick up anything. Also everything is more or less free, and if something is free... well maybe there's a reason for that...?! That's why Vinyl is sooo good, you can't copy that, it's yours and yours only. My precious.... Maybe people will find time again to sit down, take an hour to relax from all day stress and enjoy music and music only. Like the old days some of us still remember...
Vedran: Of course, you can buy our album all around the globe through Rough Trade distribution, or from our web store, just klick buy.
Finally, are there any important messages to our readers? Just say it now!
Mihael: Support good new local bands, buy their albums, show 'em your love Find us at nord facebook and ask us anything. See you live soon...
Vedran: Enjoy summer and stay beautyfull , see you soon.