Interviews:
English
Erik Vandamme
4 september 2017
Symfonisch metal, een genre dat bij velen onbesproken blijft en waar de haren recht op van gaan staan. Epica en Nightwish slagen er moeiteloos in het publiek mee te trekken in dat genre maar anderen gaan faliekant de mist in. Enig voordeel aan het symfonische metal bands is de vaak de vrouwelijke vocalist. De band bracht met Solveig een gloednieuwe plaat uit, die onze recensent deed besluiten: Conclusie: een onbeminde band met een groot scala aan mogelijkheden. Een band die zeker het ontdekken waard is en voldoende aandacht moet krijgen. Als de zangeres zich beperkt tot haar positieve kanten dan zijn we vertrokken voor enkele heerlijke symfonische gigs. We kijken er naar uit!
We hadden een fijn interview met Seven Spires over die schijf, verleden, heden en toekomst:
---
For people you do not know yet. Tell us more about Seven Spires. How did it all start? Who are Seven Spires?
Jack Kosto: The band was started when Adrienne and I met in the bookstore of Berklee College of Music in Boston. We bonded over simmilar musical and aesthetic tastes, and decided to form Seven Spires based on some music that she wrote. Those songs ended up being the foundation for the sound of the band as well as the concept of "Solveig".
Does the band name 'seven Spires' means anything special?
JK: There have been a few answers we've given to this question over the years, but the reality is it was the best of a handful of names we had thought of, and it's just the one that stuck for us!
These days we are flooded with 'symphonic rock bands' with female vocalists. Why go out that way?
JK: We definitely agree, and that's why we wanted to be different. Firstly, Adrienne is so incredibly far removed from the standard "sorprano in a corset/dress" trope that is so common these days, her vocal style is more like Rob Halford meets Shagrath. There are a ton of bands that do that other style incredibly well, but we wanted to do something different and write different music that we wanted to hear. The other answer to "why go out that way" would be that she is the main writer, composer, orchestrator, and overall boss here, so there's no Seven Spires without her unique set of skills!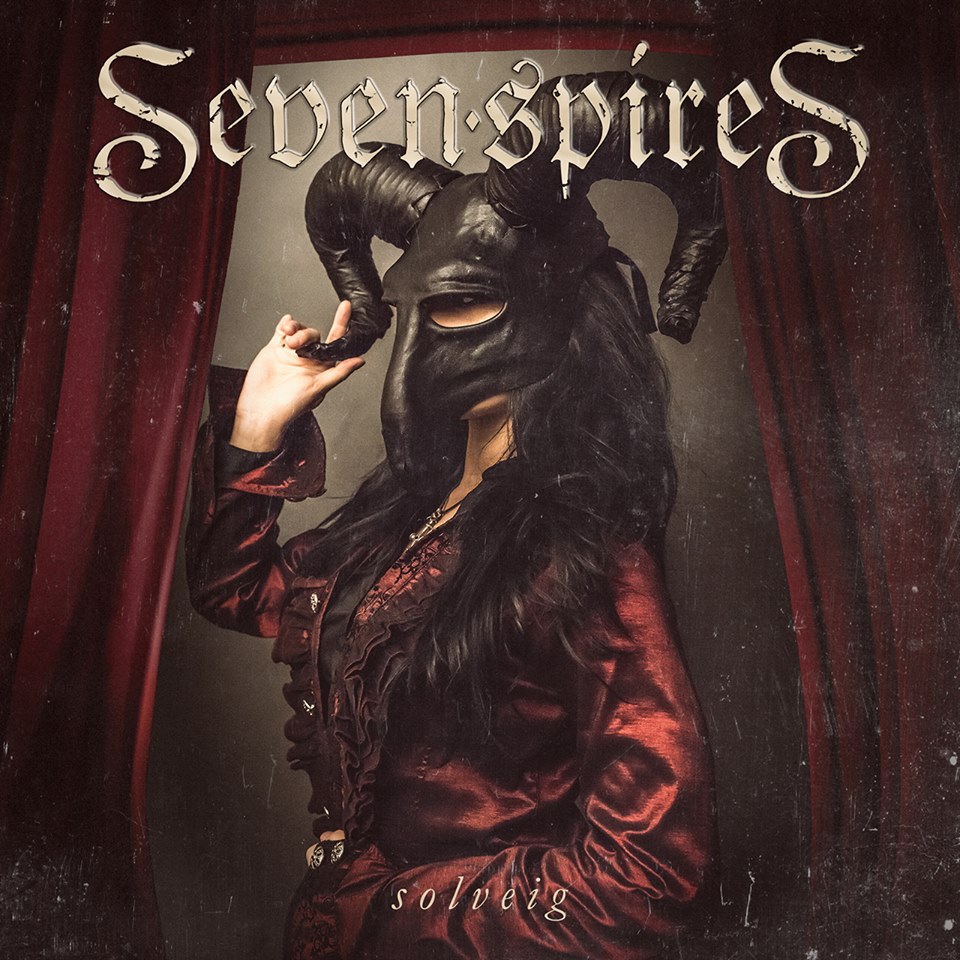 I love the record cover enormously. Pure artwork. Tell us something more about it please?
JK: Thank you so much! It's a concept album in two acts, set in a neo-victorian underworld, and follows the story of a lost soul who encounters a demon ruler. I'm sure the information on the story is widely available, but one thing most people may not catch is the use of a Wagnerian compositional technique: the use of lietmotifs. This is basically a reoccuring set of musical themes that symbolize different characters, actions, or ideas within the story. You'll hear different variations of several melodies all throughout the album, and it's quite fun to have some extra "easter eggs" hidden in the compositions!
Does the album title 'Solveig' have a certain meaning? If yes which one?
JK: Yes, it's the name of the Demon ruler, and it comes from two places. "Solveig" is an old norse female name meaning "Daughter of the Sun", and it's also inspired by some of Edvard Grieg's work.
A point of criticism that I read in a review about the latest disk. The singer knows through the album to pick up different pitches, but every time they downgrade to death metal grunt, it goes wrong. We hear an 'I want but I cannot' what is your opinion about this?
JK: It's interesting you say that, because I've not heard that in any reviews so far! I think female extreme vocals get a lot of criticism simply because it's often considered a "manly" sound. The harsh vocals play a key role in our sound, and Adrienne is extremely well trained, emotive, and just brutal as hell, and that can be very polarizing to some! We're happy with them, our producer, Sascha Paeth (Avantasia, Kamelot, Epica, Luca Turilli's Rhapsody) was EXTREMELY happy with it, and like it or not, you'll definitely hear more of them on future recordings!
Especially the quieter songs like '100 Days' are true pearls. That one song also radiates something weird. Does that song have any meaning? Does it tell a story about something personal? I feel allot 'pain' in that one song '100 Days'.
JK: This is probably a question Adrienne could answer better as the writer, but you're right for sure. Music and art is quite subjective, so whatever a song means to any listener, it's my opinion that that listener is exactly right. All of our music is quite personal to us, but since we write things from a conceptual point of view, it's not a direct story from any of our personal lives or anything.
You have been on the road since 2013. If you look at past and present, how satisfied are you? What would you like to see otherwise?
JK: It's been a bumpy road, but we're satisfied and have no regrets! We're only just getting started, and we're really looking forward to playing more and bigger shows, making more music, meeting more of our fans, and making sure that every day is better than the day before it!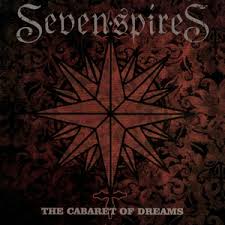 Did the EP 'Cabaret of Dreams' open doors?
JK: Definitely! It was really necessary for us to release the EP first, as we needed music out in the world for people to hear and for us to begin playing shows. We knew from the start we were going to do a much "bigger" version of the story, and the EP is basically "act one" of the story of "Solveig". It was just a necessary first step to take on the path to getting "Solveig" out on the level we wanted it to be.
How is the Symphonic Rock scene in USA actually?
JK: It's not really caught on here nearly as much as over in Europe or other countries, but we hope to change that maybe. The Symphonic Rock/Metal fans here in the states are fantastic though, and extremely loyal though, and we appreciate them very much as well!
Let's talk about the future. What are the near future plans? Going on tour?
JK: The future! Ever developing. Yes, tours are in the future, as well as more albums, bigger festival shows, and everything else we can make happen. Nothing we can announce specifically at this point, but the release of this first album was only the beginning.
Can we see you also in Belgium or Netherlands?
JK: Yes, we would love to come visit you! We all love travelling, and we hope to come to Belgium and the Netherlands very soon.
I Read you going on tour with Wednesday 13 and Eyes Set To Kill in October? Is that only in USA or are there any plans for Europe to?
JK: We're actually only playing one date with them, in our hometown of Boston! It's a one-off show, but who knows, maybe we'll make it out with them in the future.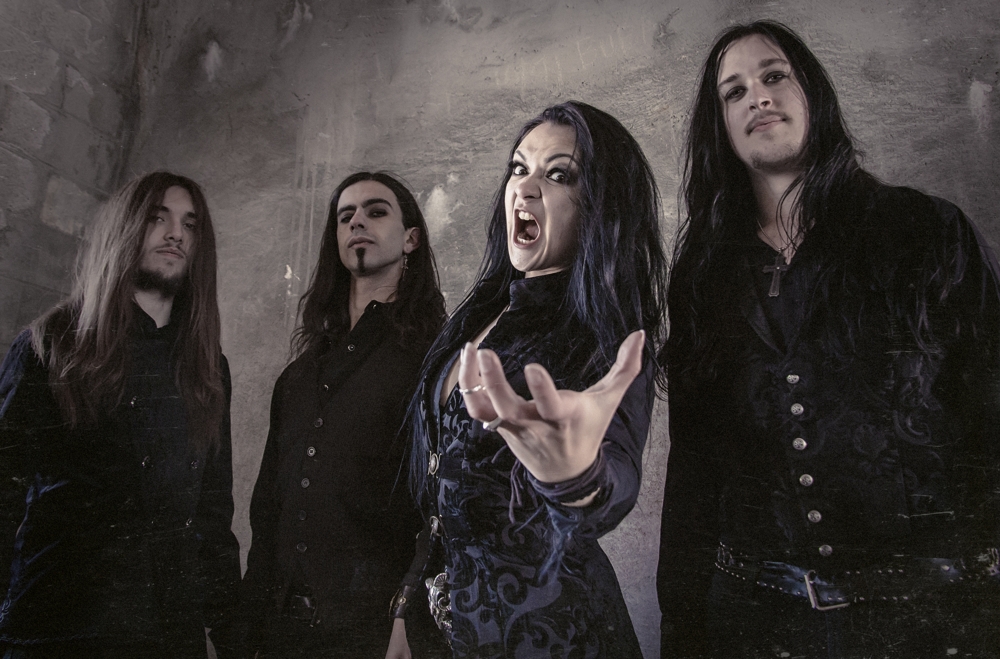 Let's have another look into the future. Is there something like an end goal? What would you like to achieve with your music?
JK: For us, we're looking to spend our entire lives doing this. Giant tours with giant productions in many countries, headlining EU metal festivals, recording and performing with live orchestras, DVDs, maybe video games, clothing lines… who knows! We all do this because we're deeply passionate about it, and we'll all be making music for the rest of our days.
This was my last question. Are there any things you would like to convey to Belgian fans?
JK: From all of us we just want to say thank you to those who have streamed or purchased our music or merchandise so far, we love each and every one of you, and we hope to visit Belgium and meet you all very soon! On a more personal note, all of my favorite beers are Belgian, so thank you for that too!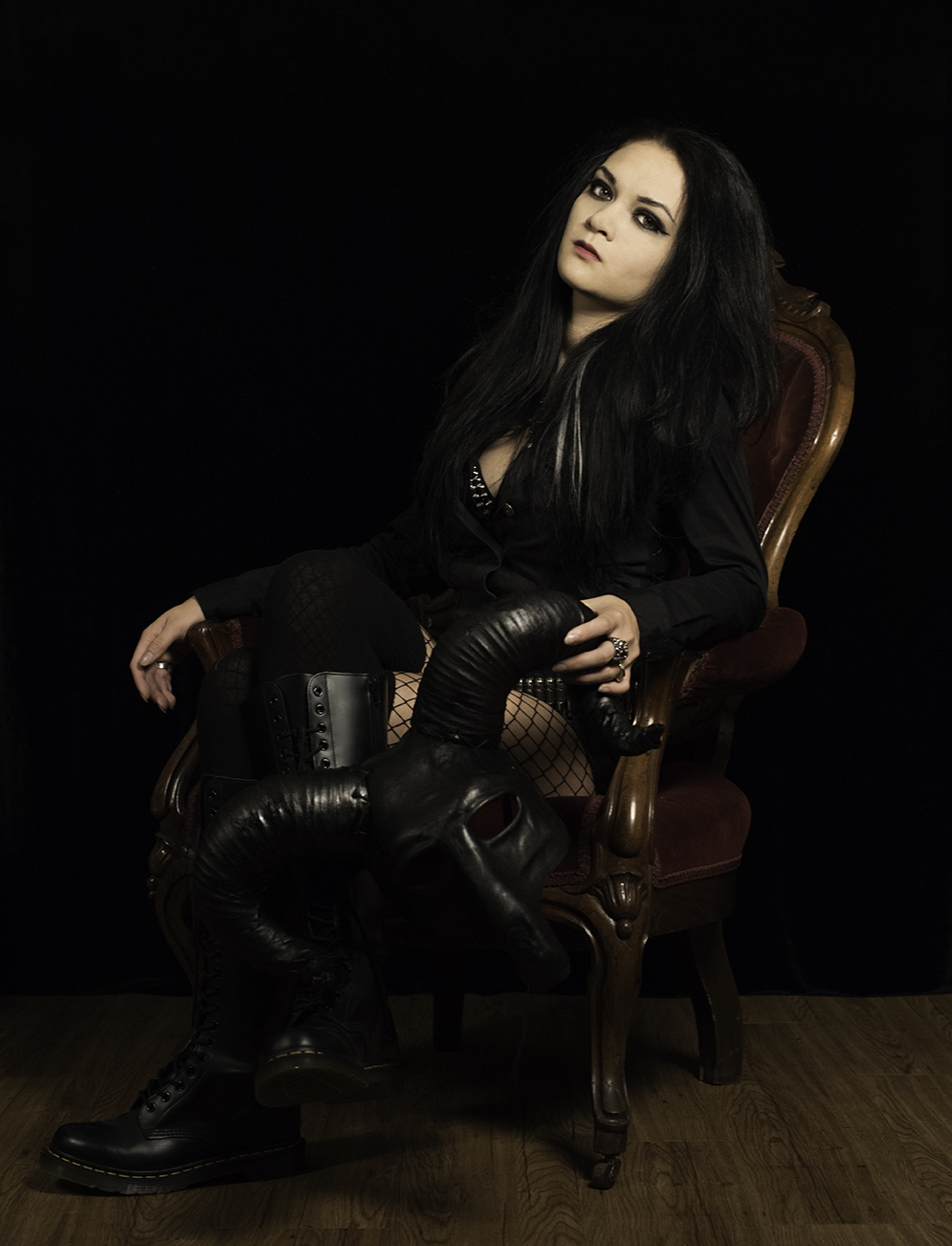 Foto's: cmm-marketing