Interviews:
English
Herald will be the opening band of Tartu Rock this summer (and indeed, Tartu is a nice holiday destination too). We are going to attend this festival so it felt like the right occasion to introduce our old school Heavy Metal friends to you.
---
Hello, first of all, where does the name Herald come from? Does it have a connection with knights fighting dragons?
Egert: Difficult to answer, the name came up by a last minute decision and I do not even remember the alternatives. We were finishing our first studio recording (a cover of Judas PriestThe Sentinel, for a Judas Priest tribute album), and the CD booklet was going into print and they needed a name for the band. So our former bassist Mart Veski suggested Herald and everybody agreed. So in short, the name does not have any deep meaning.
Sven: I'd pour some oil into the fire here. We are definitely NOT a band singing about muscular men with swords fighting the dragons etc while being quite embarrassingly in tights at the same time. No. For me, the name means "The Messenger" or "The One Who Brings The News" (be it good or bad news).
What happened before the band started or was this the first band for you all? Are you all from the same place? How did you meet?
Egert: The band started in 2000, the founding members were Egert and former bassist Mart Veski. In the original line up there were additionally a drummer Ranno Rajalaane and a vocalist Mart Kalvet. After a few gigs Tauno Nava joined the band as a second guitarist.
Sven and Jaan Liinat joined the band in 2009. During those times we have had Spinal-Tap-like struggle with bassists, though. For now, Meelis Endla stayed for a while and we feel like one!
Sven: We are from Tallinn in general but Tauno and Meelis are both living a bit off, in the country side. We do rehearsals in Tallinn and we are basically a "band from Tallinn". About myself: I was invited there in 2009 after the original singer and a really good lyricist Mart Kalvet (now in Taak) left the band. I sung in a heavy metal cover band called Skriimsilm plus I released my solo album in 2007 so the guys knew me. We occasionally met each other anyway. Then while we started recording Gaia we understood that the original drummer Ranno "Rajakas" Rajasaare wasn't technically on the level as the rest of the band and the new songs required it. So we talked to him and he understood and we parted ways politely. Then we contacted current drummer Jaan Liinat (formerly Kantor Voy). I had played together with Jaan in an Iron Maiden tribute band called "Viron Maiden" (word play in Finnish language, means like "Estonian Maiden"). I knew he was a really good drummer. Jaan is very fond of Iron Maiden and classic heavy metal and progressive metal. So he joined. And during the same session, "Gaia" session - the former bass player Ott Oras left us a bit in the cold. So we let him go and turned to the original bass player and founding member of Herald - Mart Veski. Mart is an absolute fantastic bass player but you know - a bit hard to fit with the group etc because of different views on life etc. So Mart left after some time and we contacted Meelis Endla. Meelis was an old friend of Tauno (the other guitarist, since beginning of the band). Meelis is very musical, he sings a lot of backing vocals etc and he has been with us for a while now. We feel that the group is going along very well now, we really feel the same way although we always have different opinions on what to do and how to do but we try to resolve all these questions in a polite way in order to get the absolutely best musical results. The egos don't matter too much in our band but the musical outcome does.
Why do you sing in Estonian, knowing there are only 1.300.000 Estonians?
Sven: That's the reason - 1,3 million Estonians - I guess. I mean - if we don't sing in our own language, then who will? Another point - there are like a gazillion English-singing classical heavy metal bands. Do we want to be one in a gazillion or do we want to be the one and only true classical heavy metal band singing in Estonian? I prefer the latter.
What are your lyrics about (for those who don't understand Estonian and have not yet searched for your website)?
Sven: Mostly our lyrics tend to be about "the most common topic in metal" - khm-khm - death. Anyway, there are a few about ancient legends (The Phoenix) or cosmology (Hollow Theories) or psychology and fears (Phobia). In general - mostly about the immaterial rather than the material.
Unlike Metsatöll you don't use medieval instruments, but you choose to play the good old heavy metal sound, did it happen on purpose or didn't you find anybody playing ancient or local instruments?
Sven: In that sense Metsatöll is certainly the outlier while we follow the classic heavy-metal lineup: vocals, 2 guitars (both soloing!), bass and drums. No keyboards, no other fancy instruments. To be honest - we used an ancient instrument on our LP "Masin". I'd let it for the readers to find out what it was. Hint - it's in the end of the song "Hollow Theories".
I must say that as a non-Estonian speaking guy your music really appeals and sounds pretty cool, at what other festivals and places outside of Estonia have you played yet?
Sven: That's the downside of singing in Estonian only, plus the downside of being moderately lazy - we haven't played much outside Estonia yet. Before I joined the band, Herald has played in France and in Latvia too, I guess.
What gig or place gave you the best memories and why?
Egert: actually it is hard to bring out certain gigs, at least those which would have given some very special positive memory. I personally tend to memorize mostly some gigs when something not so positive happened, like dead drunk lighting crew etc. But of course most of the gigs give a positive vibe, may it be a festival or a gig in some very small pub. It is all about the audience, if they give a good vibe, then the concert is a success.
Who are your musical heroes? Can I guess and put Iron Maiden as first one?
Sven: For me certainly Iron Maiden, Guns N' Roses, Judas Priest and Dio. Other than these, also Strapping Young Lad and other Devin Townsend's music, Metallica, Therapy? and many-many others.
Egert: It has changed through the years of course, but let's say King Diamond, Dio, Manowar, Iron Maiden, Accept etc. Classical heavy metal mostly.
Who does the artwork? Can you describe it for those who have to discover it yet?
Sven: All our album covers so far have been made by different artists. The art for infamous "Chinese LP" "Heavy Metal Wakes The Beast" was made by "a Chinese guy" as I've heard. It turned out so good that later we have used elements from that and basically it has helped to create our image.
"Gaia" was done by Kait Kübar and "Masin" was done by Kaspar Tamsalu. We'll see who will do the next but I would vote for Kaspar again. I really like his style and professionalism.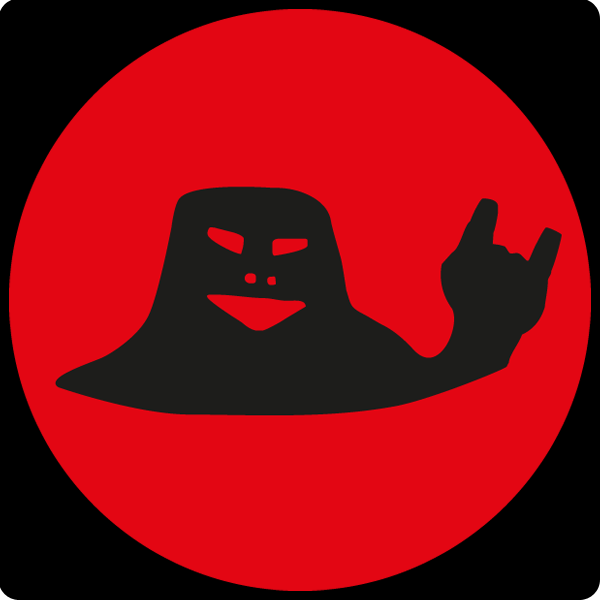 Is there a new album coming soon?
Sven: The new album will come in 2020 when Herald will celebrate its 20th birthday. We are already working on the material but the process is quite in the early stages.
You will play on 21/7/2018 during Tartu Rock, can you tell something about this festival and tell our readers why they better not miss your gig and come early?
Sven: The promoter asked us to join and play with Tarja Turunen and we didn't think twice. She's a legend from Nightwish, right. Since we have cooperated with the same promoter a couple of times earlier we trust him and believe he will pull out a really well organized event in Tartu.
Tartu is very well accessible, the venue is fantastic - The Song Festival Grounds of Tartu. Of course - with Estonian summer there is always a risk of bad weather. I'm quite sure that in the end of July the weather will be great. So it will be an amazing concert.
Herald will play all our hits there plus some unexpected numbers so it will be worth to come and get ready for the next artists Mozart Heroes, Exit Eden and Tarja Turunen.
Do you have something to say to close this interview? Is there something you absolutely wanted to talk about or something I forgot to ask?
Sven: Thanks for good questions and thanks for giving Herald a chance to speak out. Hopefully we'll reach more people outside Estonia. See you in Tartu!
More info: http://www.rockintartu.ee
Click here for our preview of the festival
Credits for the bands picture: Mats Õun