English:
CD-review
Van Muylem
11 februari 2019
As Eleanor will perform during Metal Female Voices Fest Japan, I felt like I had to get to know them better! I hope you will follow and might even book your ticket!
---
Shiori Vitus (vocals) and Ippei J.Malmsteen (guitars) formed the band during 2006 in Osaka and called it Eleanor. They introduced "Melancholic Gothic Metal" mixing the influence from European bands such as The Gathering together with Japanese sensibility. That year they also released their first demo and started performing in Tokyo and Osaka. Since then they recorded 4 albums and even toured with Eluveitie!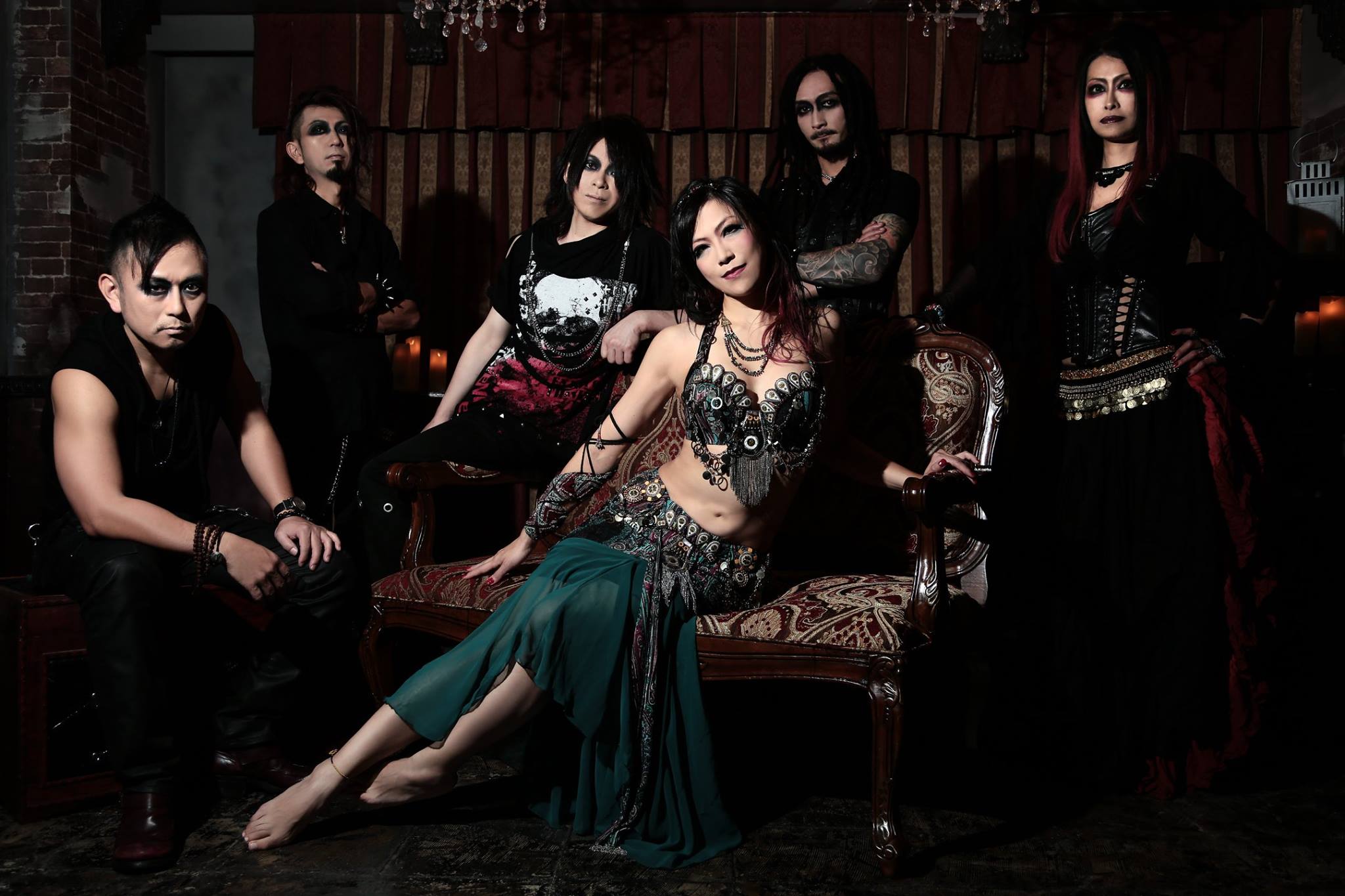 They start with Fall From Grace (no it's not a cover from The Mission), an instrumental opening track that slowly grows and gets more powerful towards the end. Defying Gravity starts with hammering drums and sharp guitars once Shiori starts to sing it gets calmed down a bit until she gathered enough energy to actually defy gravity. It's a beautiful song with lots of twists, changes and interesting things. Towards the end you can even notice a violin.
Far Beyond Dystopia sounds more into melancholia and has cool guitars. You also hear very well how deep Shiori's voice can go. The guitar play is really succulent! Solitude starts pretty bluesy and is very much ballad minded. I also recall it as a song with a very typical Japanese touch, very sensual and almost erotic with a bit of a heavy metal aspiration. It's really mesmerizing me! Eternal Moment sounds like what I describe as emotional metal, guided by violins and tears and it really sounds great (with again a bluesy touch).
Empyreal Beauty is sung with a trembling voice and some extra backing vocals. It's a very tormented song, filled with emotions. Buried Alive sounds happier then what you expect when you read the title: the guitars sound pretty hopeful and glorious, whilst Shiori goes up and down with her voice.Lazy Noise starts pretty slow, almost like a cowboy dragging his horse into a wide open space without any hope of finding water in the upcoming days. Her voice walks over the vocal chords as if it's just a child's game. At some point it even gets a jazzy feel (with the piano). Thirsty sounds like as if the cowboy has seen his end and; an angel is singing about his final hours. War Cry has a clear and very heavy bass, mixed with an acoustic guitar with now and then something that sounds like Indians launching a war cry against the cowboys. Both are speeding on their horses (at least that's how the drums sound like).
After this we get 3 bonus tracks and all introduced as mellow versions. First one is the acoustic guitar version of Sleeping Water, where you almost get a campfire feeling. With Far Beyond – Dystopia we even get some percussions next to the acoustic guitar. It's a very soft and almost romantic version. We end with Defying Gravity a match made in heaven!
It was really great and nice to dive into the world of Eleanor and the acoustic versions were for me the cherry on top of the iced cake! I hope you are interested and check out their music and who knows: maybe you'll even try to see them on stage!
Line-up
Vocals : Shiori Vitus
Guitars : Ippei J.Malmsteen
Guitars : Nao
Bass : Lupin
Drums : Masaki
Chorus & Percussion : Jet Rumi
Site
official - http://eleanorjapan.com
facebook - http://facebook.com/eleanorjapan
Twitter - https://twitter.com/eleanor_jp
Youtube - https://youtube.com/eleanorosaka